Eureka
Regular price
Sale price
CHF 847.95
Unit price
per
Sale
Sold out
EUREKA ORO, the golden future of coffee grinding. Eureka has created the EUREKA ORO: a new generation of coffee grinder, equipped with the latest technologies, expressing the state of the art of coffee grinding for any type of coffee preparation.
The new Eureka Mignon XL from the new Eureka Oro line is a coffee grinder with the proven design of the Mignon series combined with the grinder technology of the significantly larger models.

With its patented 65mm Diamond grinding discs, it sets a new standard in this price range. The modern barista, both in the café and at home, is constantly looking for products that are very fast and ensure excellent in-cup quality for any type of coffee.

Thanks to special technical solutions, the EUREKA ORO series combines very high productivity with extremely low coffee retention, without ever giving up the unique grinding quality of the patented Eureka grinding degree adjustment system. Grinding noise is an increasingly qualifying aspect when choosing a coffee grinder, both at home and in the bar. Noise reduction is becoming a key characteristic of the new Eureka Oro models, so quiet you won't believe "your ears". !

The design of the grinding discs, entirely designed by our R&D department, is the result of lengthy tasting tests aimed at satisfying ever more complex needs and guaranteeing excellent cup results.

For this reason, the Eureka Oro coffee grinders are equipped with special burrs, such as Diamond Inside: the patented treatment allows the geometry of the burrs to be preserved longer, thus keeping the grain size constant for larger quantities of coffee.

Of course, with this grinder you can continuously adjust the degree of grinding, a universal holding device for the portafilter so that you can grind "hands-free" and choose the dosage option. This means that the dosing can either be carried out manually or programmed using a timer.
Furthermore, this mill offers a continuous supply. So you can interrupt the reference, the current number of seconds is shown on the digital display. If you press the reference button again to continue grinding, the grinder will automatically finish grinding for the remaining time.
Any programming can be carried out easily via the touch screen of the digital display.

- Mignon matte kit included, for any barista who loves their mignon and cleaning up their counter. (The scope of delivery includes a silicone pad, a brush and a simple tamper station).

- 65mm diameter grinding discs (Diamond Inside - pantented Eureka)
- Touch screen display
- Stepless regulation of the degree of grinding
- 2 programmed quantities plus manual delivery
- Silent technology
- ACE System (Anti-Clump; Electrostaticity system)
- Universal hands-free fork
- Motor speed 1650 rpm / 320 watts
- Bean container volume 300gr.
- Dimensions: height 380mm, width: 120mm, depth: 180mm
- Weight: 7.2kg

with silicone pad, brush and simple tamper station
shares
Questions? Make an appointment for a consultation
View full details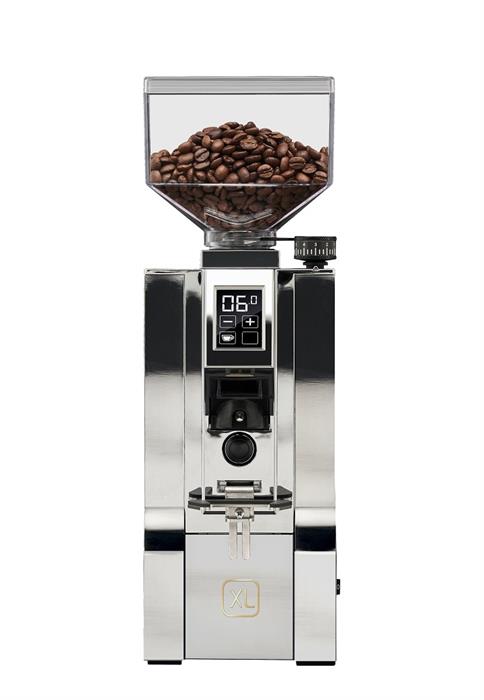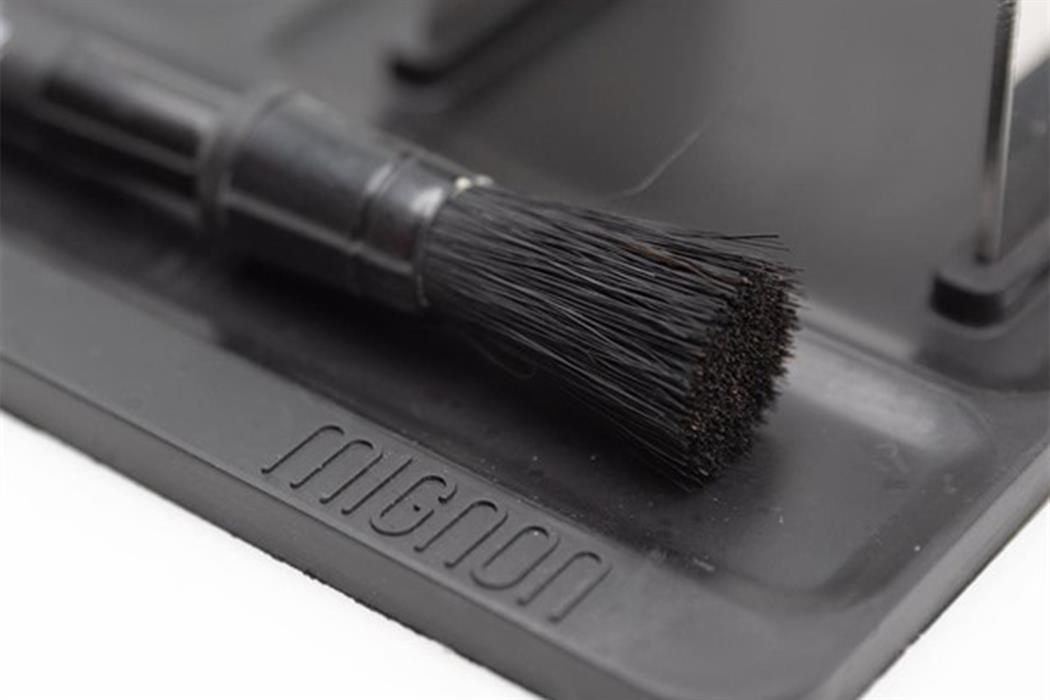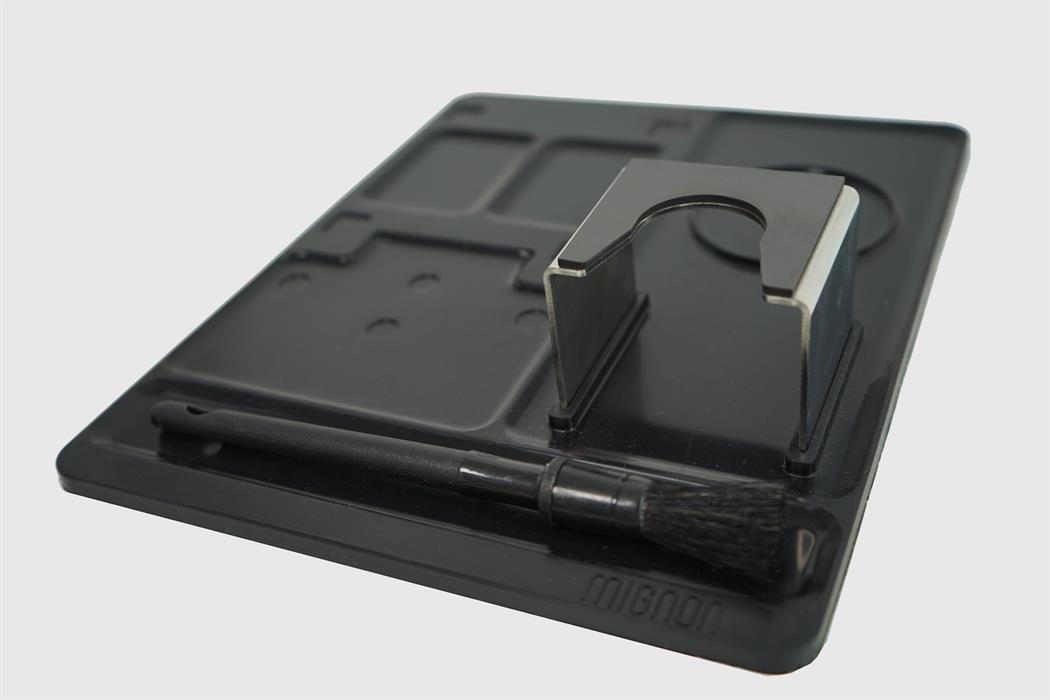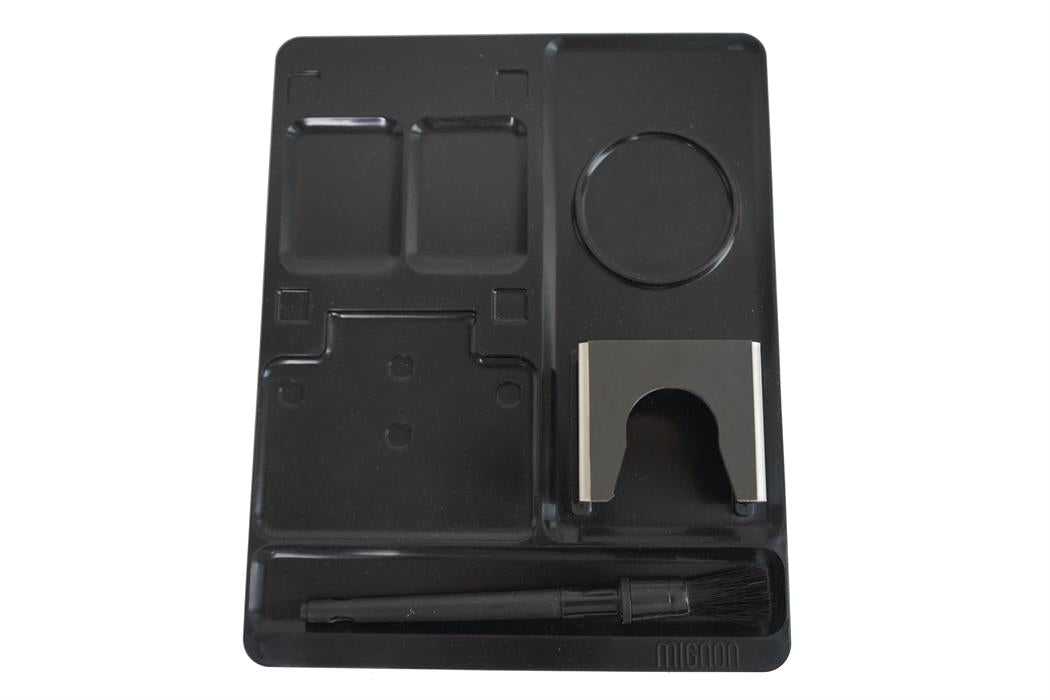 CONSULTATION APPOINTMENT
Individual coffee equipment advice at the Coffee Coaching Club Bern: We will find your perfect setup

It's no secret: the perfect cup of coffee requires the right equipment. Whether it is an espresso machine, a coffee grinder or special barista tools, at the Coffee Coaching Club in Bern we will help you to make your very personal coffee dreams come true. With our individual coffee equipment advice, we respond to your needs in order to find the perfect setup for you.

Our advice starts with listening: What is your favorite coffee? How often do you drink coffee? Do you prefer a quick espresso in the morning or a relaxed cup of filter coffee in the afternoon? All these questions help us to get a picture of your preferences and needs.

Then it's about the equipment: from espresso machines and coffee grinders to various barista tools, we offer a wide range of products. Our experienced consultants can explain the differences and advantages of the individual devices to you and support you in choosing the right equipment. We always take your individual requirements and preferences into account.

But our advice does not end with the sale. If you buy an espresso machine from us, we also offer you a barista course. In this course you will learn how to get the most out of your new machine and how to prepare delicious espresso shots. In this way you can expand your knowledge of coffee and at the same time get an intensive introduction to your new device.

But even after the purchase, we are still there for you. We know that there are always questions and that sometimes the perfect cup of coffee is a journey that requires patience and learning. That's why we continue to support you with words and deeds even after your purchase.

Our goal at the Coffee Coaching Club in Bern is not only to offer you the right equipment, but also to give you the knowledge and skills you need to enjoy your coffee the way you like it best. That's why we always strive to accompany you on your coffee journey, from advice to the cup of coffee in your hand.

Visit us at the Coffee Coaching Club in Bern and experience how our individual coffee equipment advice can make your coffee dreams come true. Because with us everything revolves around you and your coffee.