Coffee Coaching Club
Regular price
Sale price
CHF 0.00
Unit price
per
Sale
Sold out
Implementation in German or English agreed individually. The courses/workshops are scheduled individually and can take place on weekdays, evenings and Saturdays.
Team events are a great opportunity to come together, reflect and promote and celebrate team spirit.
That's why we've put together a memorable team coffee experience that promotes exchange and strengthens team spirit.
Do you love coffee as much as we do? Then our barista course in Bern at the Coffee Coaching Club is just right for you! Immerse yourself in the fascinating world of coffee and learn from an expert who is not only a barista, but also a chemist and flavor developer: Yalcin.

Our coffee team event offers you the unique opportunity to delve deeper into the science and art of coffee. Yalcin's in-depth knowledge of flavors and extraction methods will change your perspective on coffee.

In our Coffee Coaching Club we value practical experience. In interactive sessions you will learn a lot about coffee, origin, varieties, aroma perception and how to prepare espresso correctly. Our courses are tailored to your needs. Choose your workshop machine from our showroom and complement it with high-end equipment: La Marzocco Linea Micra, La Marzocco Linea Mini, La Marzocco GS3, Victoria Arduino E1 Prima, Rocket Espresso, Normcore, Flair Espresso etc.!

Don't miss the opportunity to benefit from Yalcin's expertise and let yourself be enchanted by Anke's culinary offerings!
Register now for the barista course in Bern and experience coffee in a completely new way. Your journey to perfect coffee enjoyment begins here in the Coffee Coaching Club.
If you have any further wishes, please let us know.
Below you will find some key data. If you would like to find out more about the process, please contact us:
Team coffee experience
Duration approx. 3-4 hours
Included:
Salty and sweet treats (vegan, vegetarian, partly gluten-free, always organic and homemade)
Drinks (non-alcoholic)
Date and time frame freely selectable by arrangement.

For us, coffee is not a drink, but an experience.
For this reason, we have designed a team event that is an experience to follow
some details:
5-10 minute welcome
Approx. 35 minutes of coffee and taste perception theory
10 min. Team experience introduction: the team is divided into groups and develops and works on a sensory surprise project
25 minute team briefing of the individual teams and concept development
25 minutes machine introduction
45 minutes project implementation
10 minutes per team presentation of the concept and tasting
Then choose the concept
If you have any further wishes, please let us know.
We look forward to hearing from you, follow the link: Contact
shares
Questions? Make an appointment for a consultation
View full details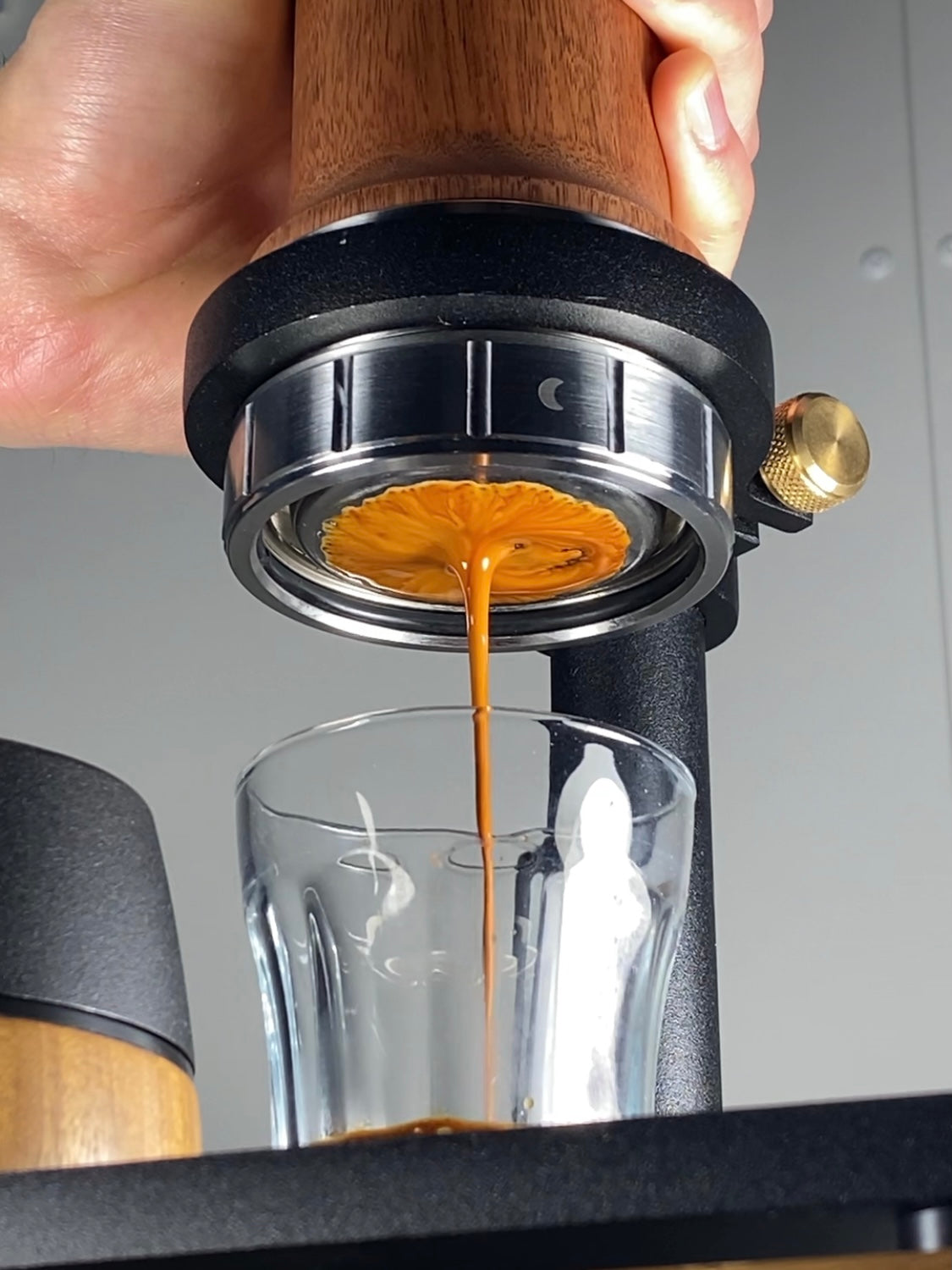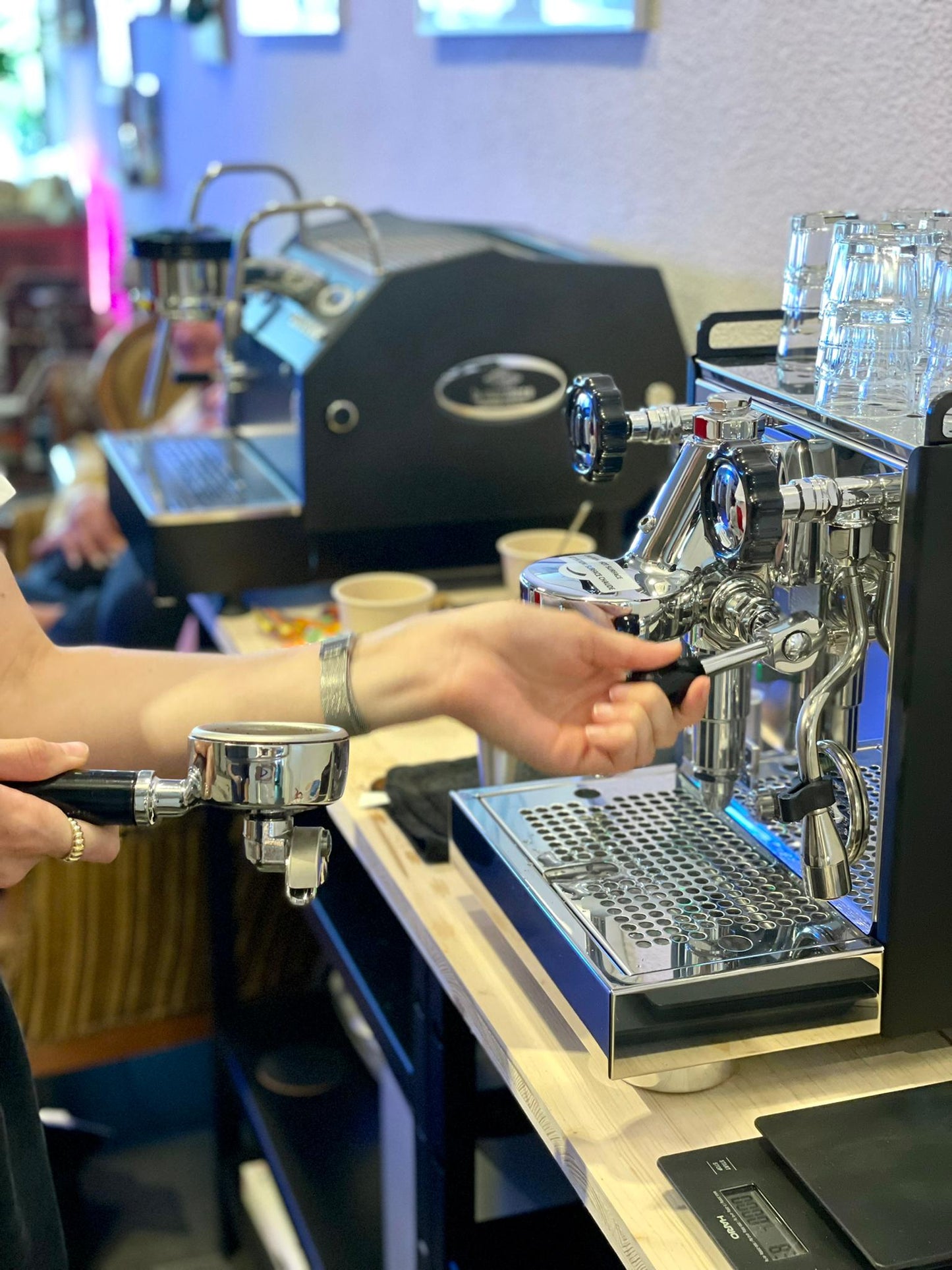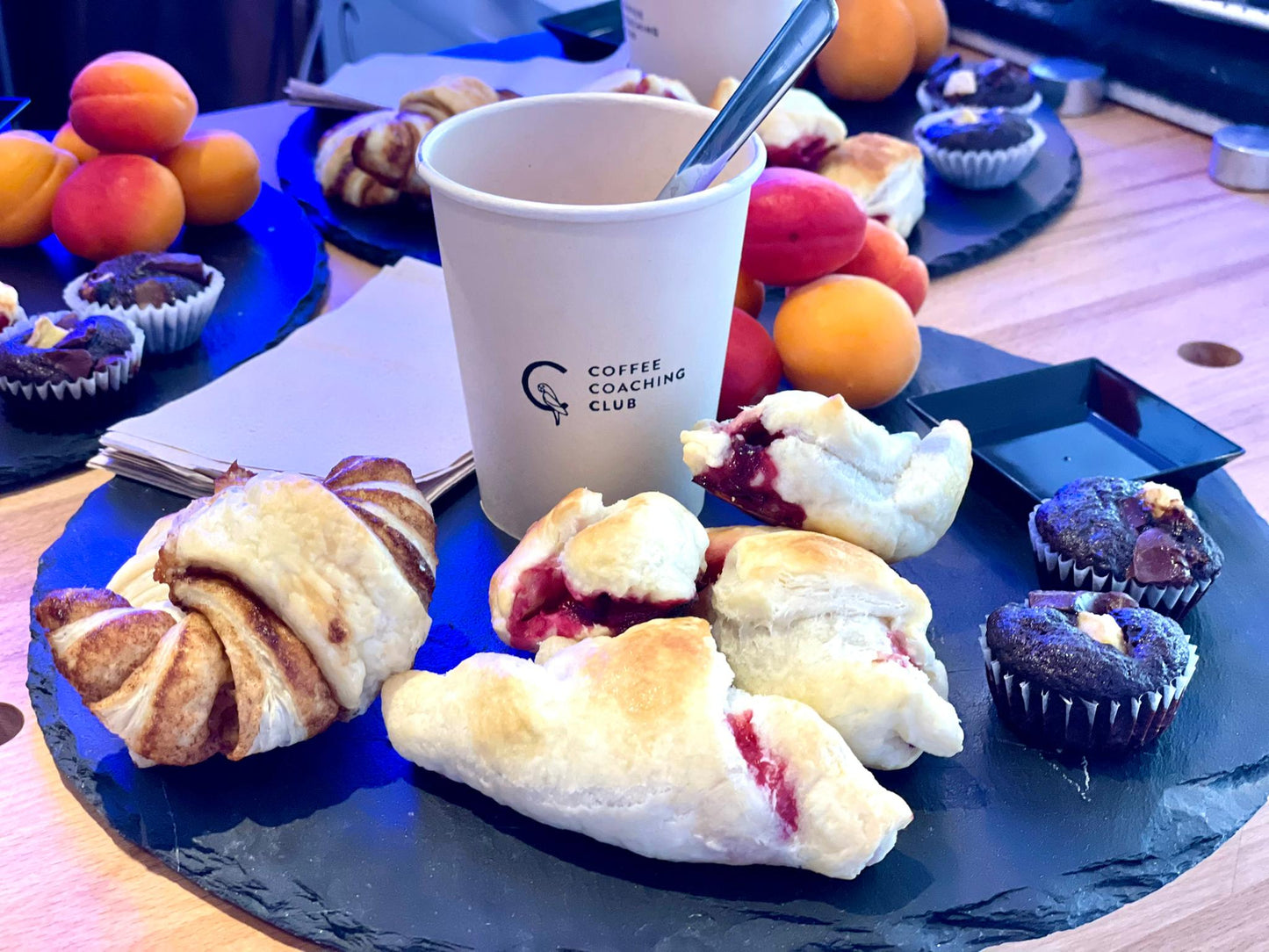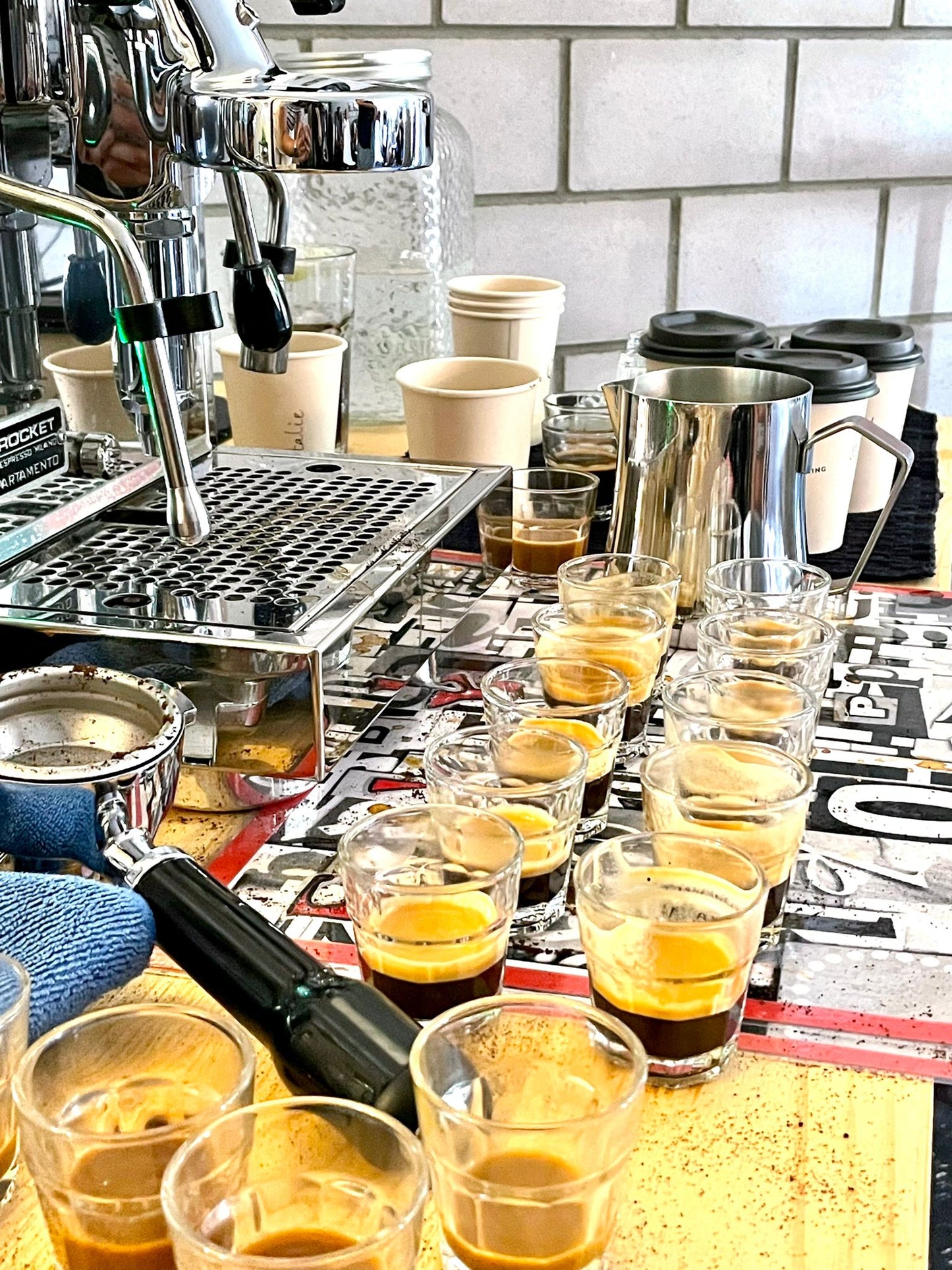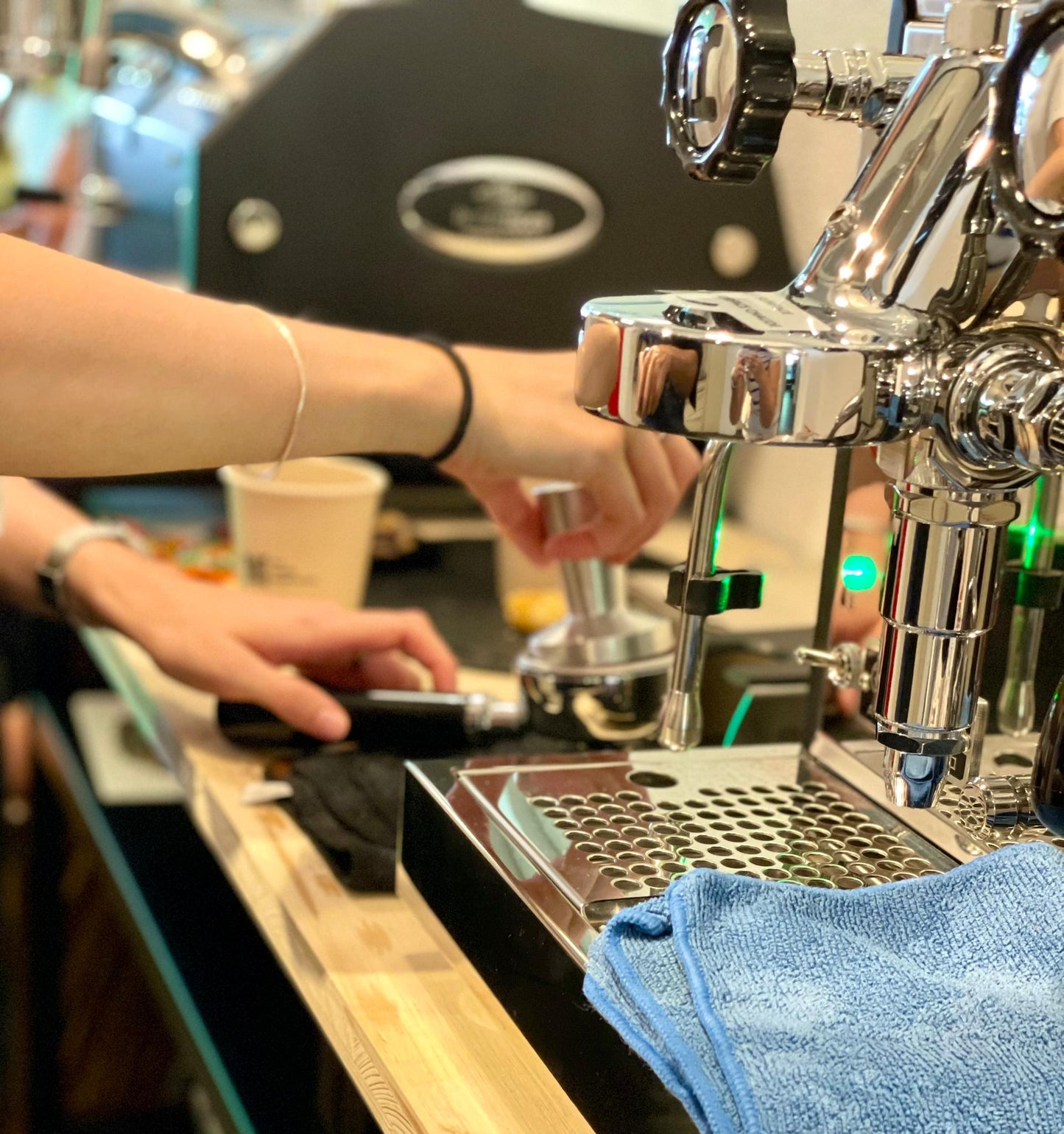 CONSULTATION APPOINTMENT
Individual coffee equipment advice at the Coffee Coaching Club Bern: We will find your perfect setup

It's no secret: the perfect cup of coffee requires the right equipment. Whether it is an espresso machine, a coffee grinder or special barista tools, at the Coffee Coaching Club in Bern we will help you to make your very personal coffee dreams come true. With our individual coffee equipment advice, we respond to your needs in order to find the perfect setup for you.

Our advice starts with listening: What is your favorite coffee? How often do you drink coffee? Do you prefer a quick espresso in the morning or a relaxed cup of filter coffee in the afternoon? All these questions help us to get a picture of your preferences and needs.

Then it's about the equipment: from espresso machines and coffee grinders to various barista tools, we offer a wide range of products. Our experienced consultants can explain the differences and advantages of the individual devices to you and support you in choosing the right equipment. We always take your individual requirements and preferences into account.

But our advice does not end with the sale. If you buy an espresso machine from us, we also offer you a barista course. In this course you will learn how to get the most out of your new machine and how to prepare delicious espresso shots. In this way you can expand your knowledge of coffee and at the same time get an intensive introduction to your new device.

But even after the purchase, we are still there for you. We know that there are always questions and that sometimes the perfect cup of coffee is a journey that requires patience and learning. That's why we continue to support you with words and deeds even after your purchase.

Our goal at the Coffee Coaching Club in Bern is not only to offer you the right equipment, but also to give you the knowledge and skills you need to enjoy your coffee the way you like it best. That's why we always strive to accompany you on your coffee journey, from advice to the cup of coffee in your hand.

Visit us at the Coffee Coaching Club in Bern and experience how our individual coffee equipment advice can make your coffee dreams come true. Because with us everything revolves around you and your coffee.