1Zpresso
Regular price
Sale price
CHF 239.95
Unit price
per
Sale
Sold out
The 1Zpresso J-Max S is a premium, portable coffee grinder that is essential for coffee lovers who value taste and quality. This sturdy grinder is built with a high-quality stainless steel body and crank, underscoring its longevity and durability.
The J-Max S features a 48mm stainless steel conical grinder that is known for its superior precision and consistency. You can set your grind level via a dial with 90 clicks per revolution, allowing for unprecedented control over the fineness of the grind. Whether you prefer a fine espresso or a coarse French press coffee, this grinder has exactly what you need.
The ergonomic design of the crank helps make grinding effortless, while the internal bearing ensures the crank runs smoothly and smoothly. With a capacity of up to 35g of coffee beans, the J-Max S can grind enough coffee for multiple cups at once, making it both convenient and efficient.
Despite its rugged build, the 1Zpresso J-Max S is surprisingly light and portable. With a weight of only 780g and a size of 18 x 5.2 x 13 cm, it is ideal for travel, camping or just for everyday use at home.
In summary, the 1Zpresso J-Max S is a powerful, portable coffee grinder that boasts both durability and top-notch performance. It is the perfect tool for anyone who appreciates the full enjoyment of freshly ground coffee.

FLEXIBLE COMPANION - Pack up the style! Traveling is made easy with our foldable crank. It is robust, takes up little space and makes it easy to take with you. Wherever you go, our coffee grinder goes with you on every journey!
LUXURY GRINDERS & FINE TUNING - Who knew grinding coffee beans could be such a pleasure? Our first-class coated grinding burr takes on every bean and turns it into the finest powder. With more than 400 clicks of fine adjustment (we move a tiny 8.8 microns with each turn), you'll have the perfect powder for your Turkish coffee or any other favorite brew.
MAGNETIC BIN - Say goodbye to the old bin and hello to our quick release magnetic bin! With a simple twist it is free and offers plenty of space for all your wonderful coffee grounds.
SIMPLY CLEAN - Keep everything sparkling clean! Our coffee grinder can be disassembled without tools and is very easy to clean, so you always get the best aroma from your coffee. And when you put them back together, don't worry, no recalibration is necessary. A useful cleaning brush is also included.
THE 1ZPRESSO PROMISE - Every grinder we ship is personally calibrated and fixed by the 1Zpresso team to ensure nothing wobbles or comes loose. We estimate its grinding capacity at an impressive 100-200 KG of coffee for normal use.
shares
Questions? Make an appointment for a consultation
View full details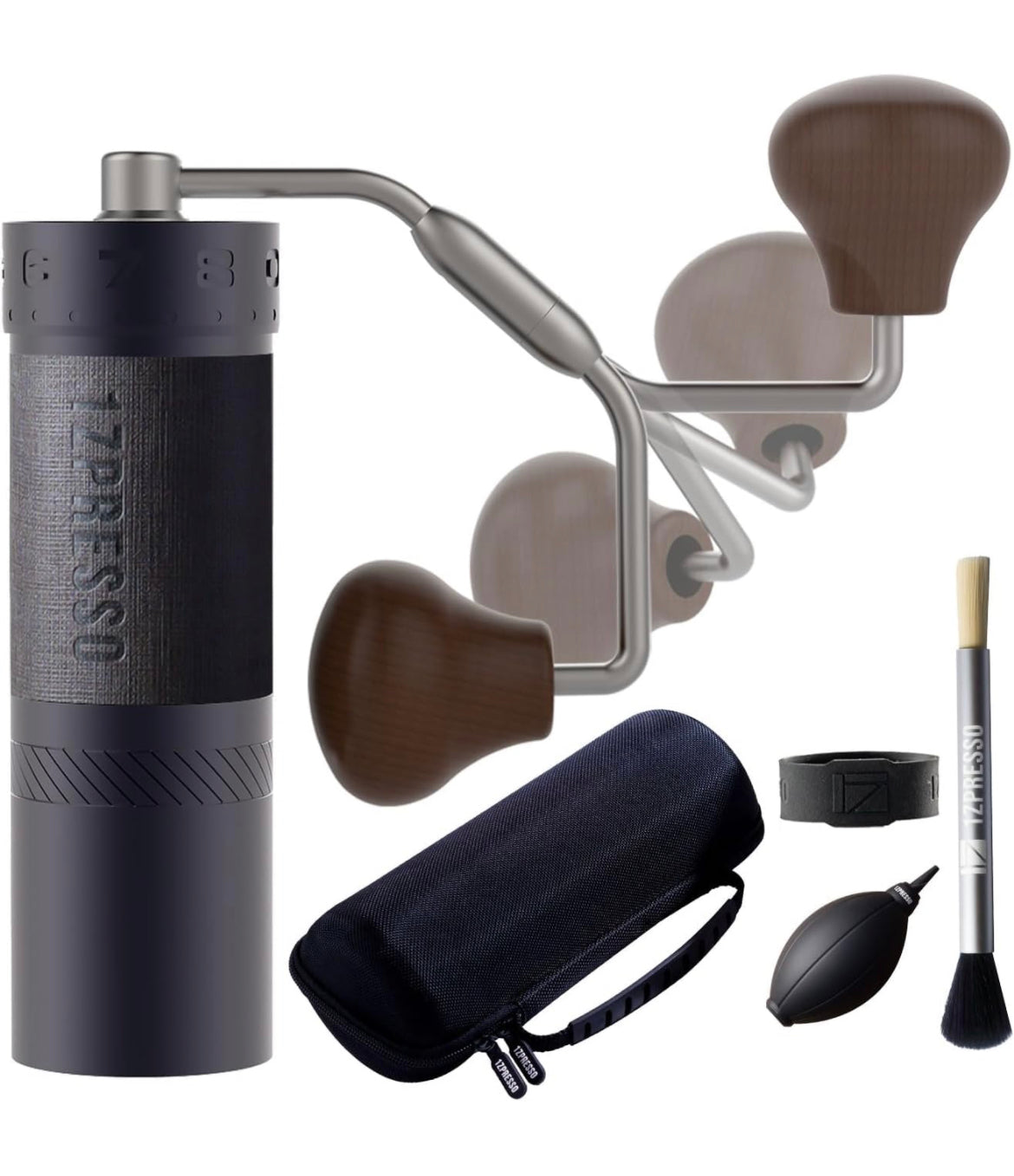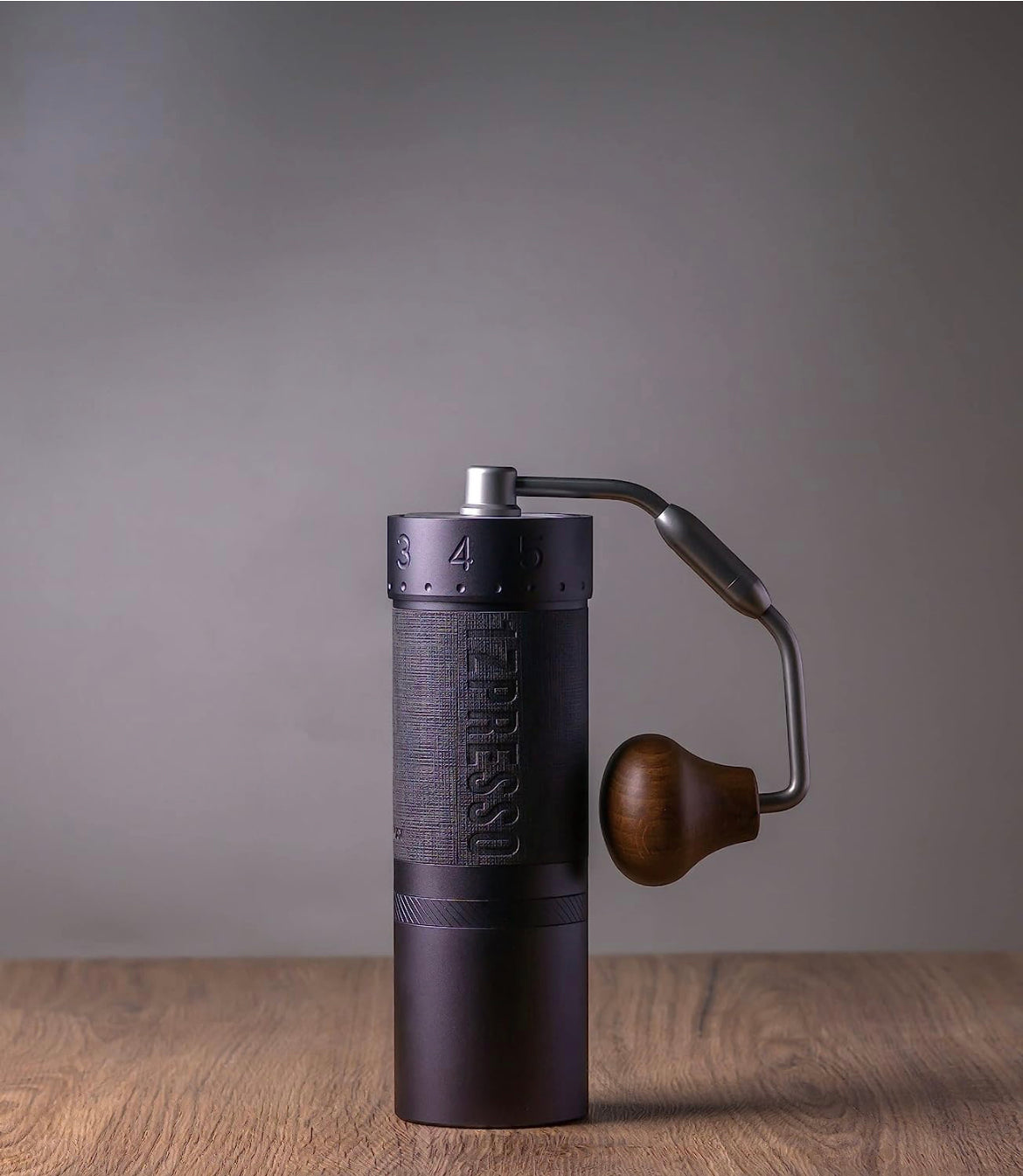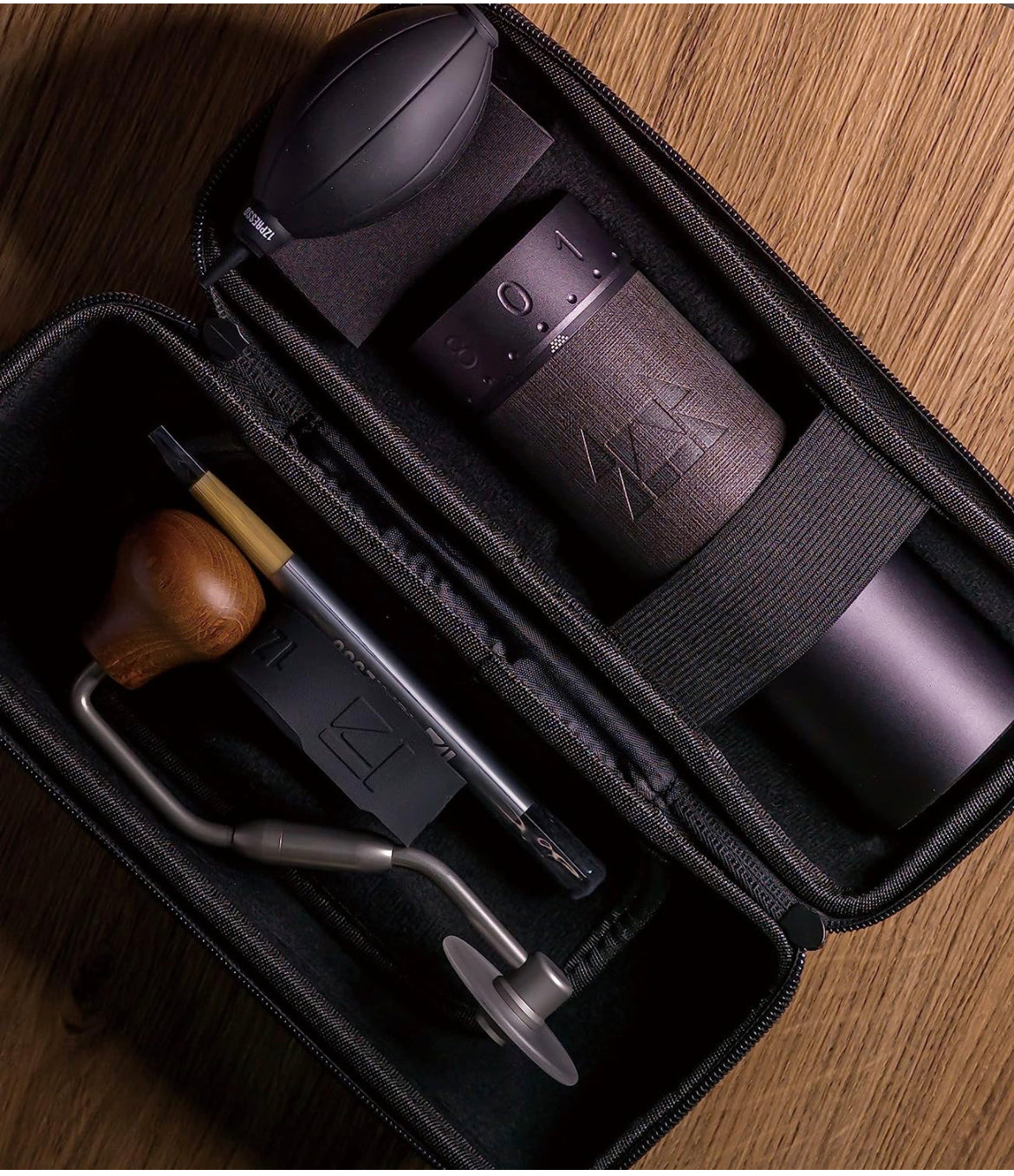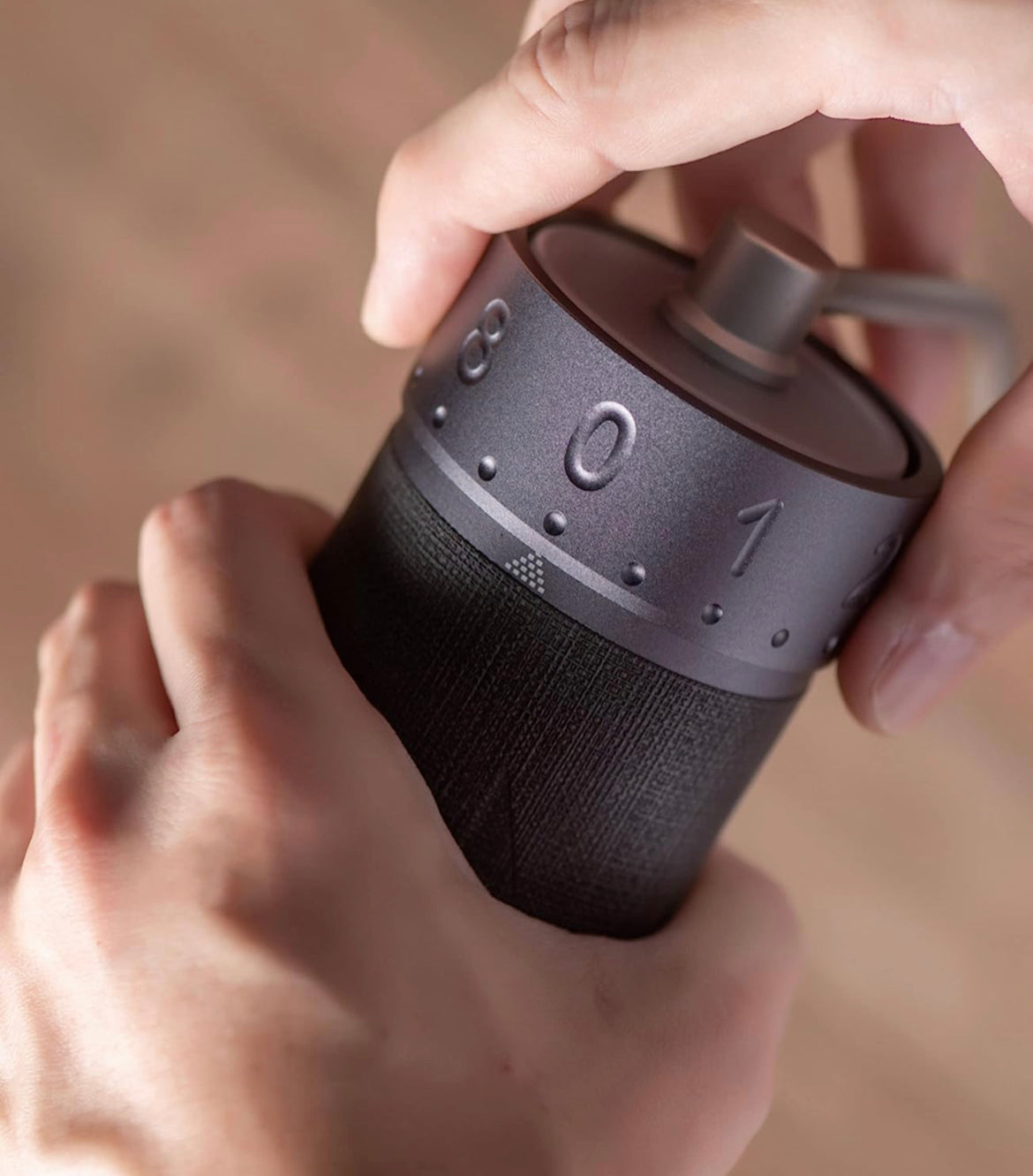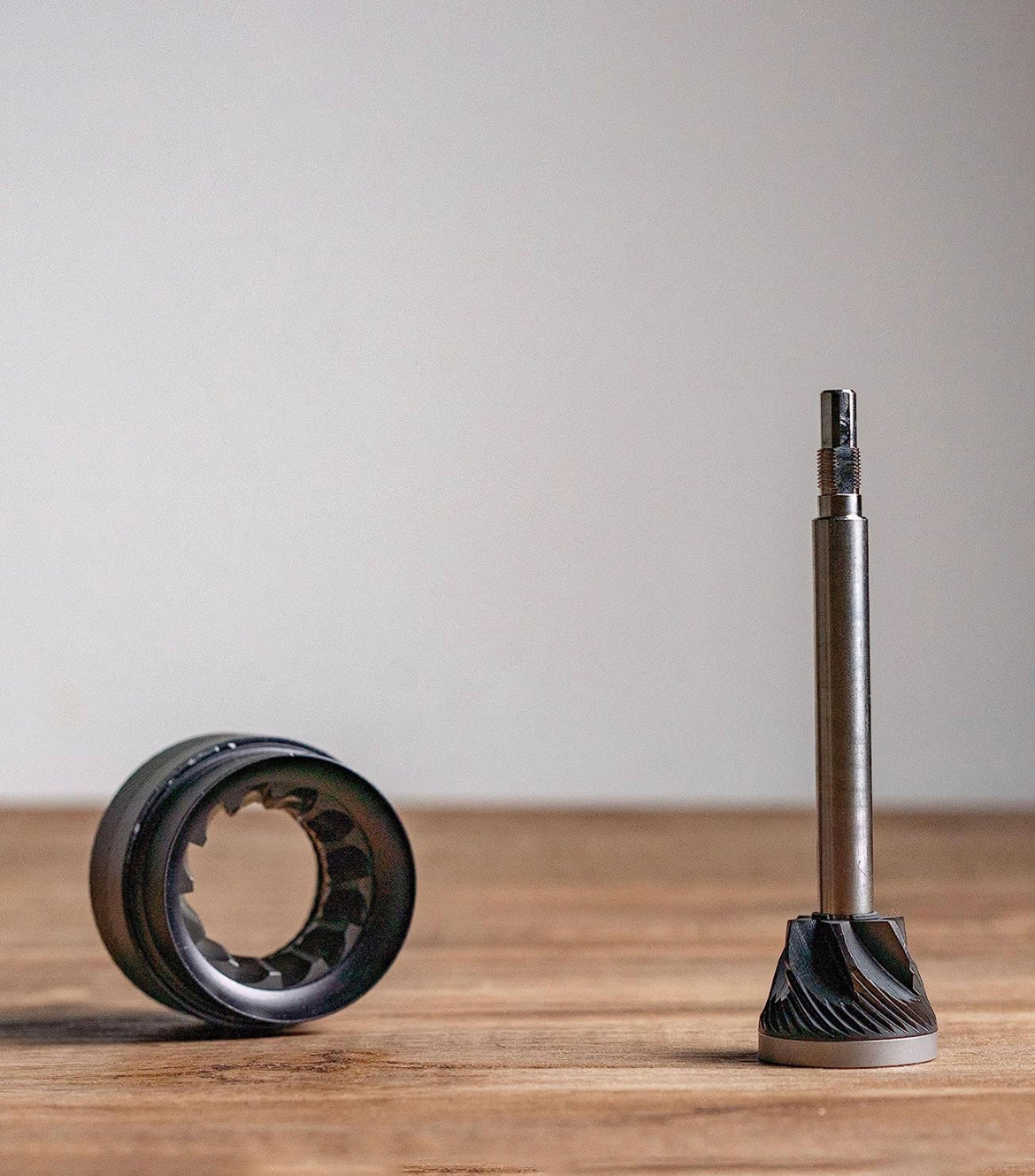 CONSULTATION APPOINTMENT
Individual coffee equipment advice at the Coffee Coaching Club Bern: We will find your perfect setup

It's no secret: the perfect cup of coffee requires the right equipment. Whether it is an espresso machine, a coffee grinder or special barista tools, at the Coffee Coaching Club in Bern we will help you to make your very personal coffee dreams come true. With our individual coffee equipment advice, we respond to your needs in order to find the perfect setup for you.

Our advice starts with listening: What is your favorite coffee? How often do you drink coffee? Do you prefer a quick espresso in the morning or a relaxed cup of filter coffee in the afternoon? All these questions help us to get a picture of your preferences and needs.

Then it's about the equipment: from espresso machines and coffee grinders to various barista tools, we offer a wide range of products. Our experienced consultants can explain the differences and advantages of the individual devices to you and support you in choosing the right equipment. We always take your individual requirements and preferences into account.

But our advice does not end with the sale. If you buy an espresso machine from us, we also offer you a barista course. In this course you will learn how to get the most out of your new machine and how to prepare delicious espresso shots. In this way you can expand your knowledge of coffee and at the same time get an intensive introduction to your new device.

But even after the purchase, we are still there for you. We know that there are always questions and that sometimes the perfect cup of coffee is a journey that requires patience and learning. That's why we continue to support you with words and deeds even after your purchase.

Our goal at the Coffee Coaching Club in Bern is not only to offer you the right equipment, but also to give you the knowledge and skills you need to enjoy your coffee the way you like it best. That's why we always strive to accompany you on your coffee journey, from advice to the cup of coffee in your hand.

Visit us at the Coffee Coaching Club in Bern and experience how our individual coffee equipment advice can make your coffee dreams come true. Because with us everything revolves around you and your coffee.