Timemore
Regular price
Sale price
CHF 139.95
Unit price
per
Sale
Sold out
Timemore Chestnut C3 Pro coffee grinder with S2C grinder

The Timemore Chestnut C3 Pro is characterized by its advanced S2C grinder made of stainless steel. The special thing about the grinder: It only cuts the beans in the first step and only crushes them in the second step. This ensures particularly even grinding results. The Chestnut C3 Pro offers a variety of grind settings, from espresso to pour over to French press.

The mill is also impressive when it comes to handling thanks to its durable aluminum unibody with diamond texture. It also has a practical foldable handle.
MODERNIZED VERSION OF C2/C3: Newly released in 2022, the TIMEMORE CHESTNUT C3 PRO has not changed size but modernized with new S2C steel burrs inherited from the Chestnut X in a smaller 38mm size. It offers better grinding performance and ensures that your coffee beans taste their best by grinding evenly and quickly.

FOLDABLE HANDLE: The PRO-series coffee grinder is equipped with a unique, patented, spring-loaded handle. It prevents the grinder from tipping over when folded against the housing. And it's easier to lay it from the worktop to the suitcase.

CONTINUOUS GRIND ADJUSTMENT: Easily turn the dial to your preference from finer to coarser grind in almost half the adjustment steps than C2 (espresso settings start about 8 clicks backward from the starting point); You can use this hand grinder for everything from espresso to filter coffee and french press.

INTEGRATED METAL HOUSING FOR LONGER DURABILITY: The aluminum alloy housing makes the Timemore grinder an excellent, lightweight coffee grinder for everyday use, e.g. when traveling or camping. At the same time, durability is guaranteed by the stainless steel crank, drive shaft and tapered ridges.

COMPACT BUT PRACTICAL: With a perfect size and weight of just about a pound (473g), it's easy to carry and hold, yet still has a decent 20 gram capacity. It's enough for brewing one or two Cups in daily use.

Technical details:

* Model: Timemore Chestnut C3 Pro

* Bean Hopper Capacity: 20g
* Features: S2C (spike to cut) grinder, aluminum unibody, foldable handle

* Color: Matte Black
* Weight: 473g

* Dimensions L x W x H: 19.4 x 14.3 x 6.5 cm

* Material: stainless steel

* Scope of delivery: Timemore Chestnut C3 Pro, carrying case, cleaning brush, user manual, certificate.
shares
Questions? Make an appointment for a consultation
View full details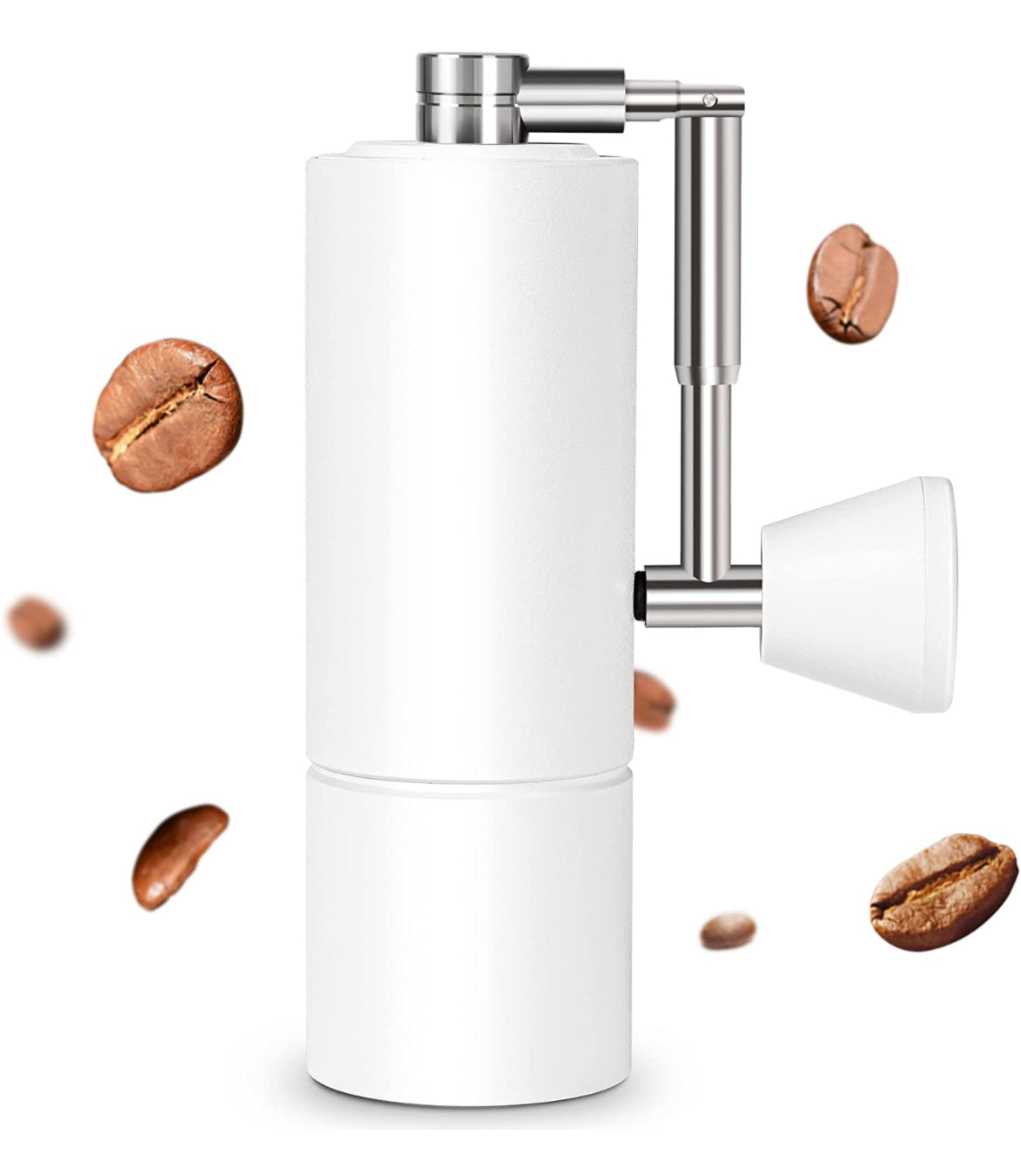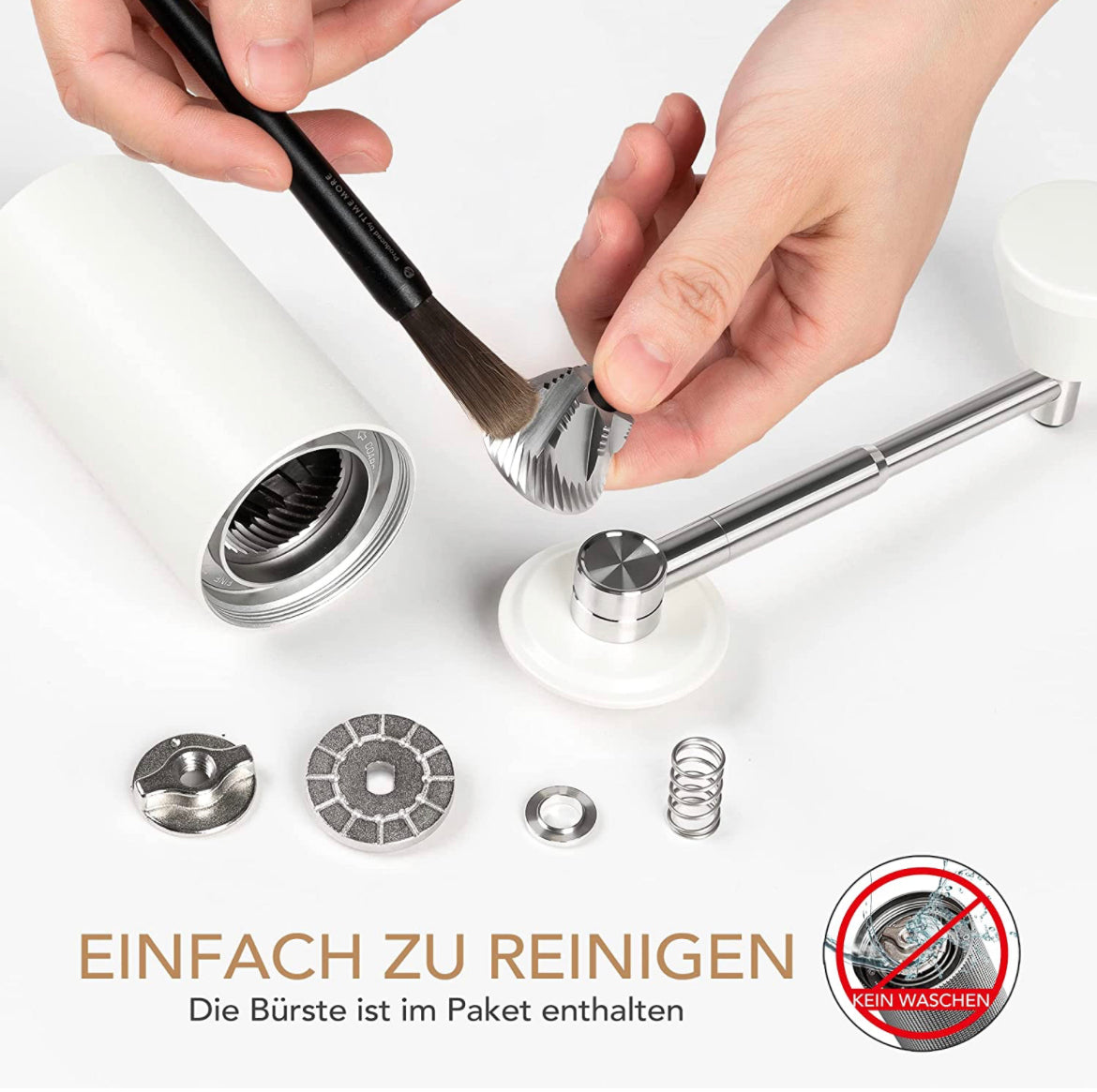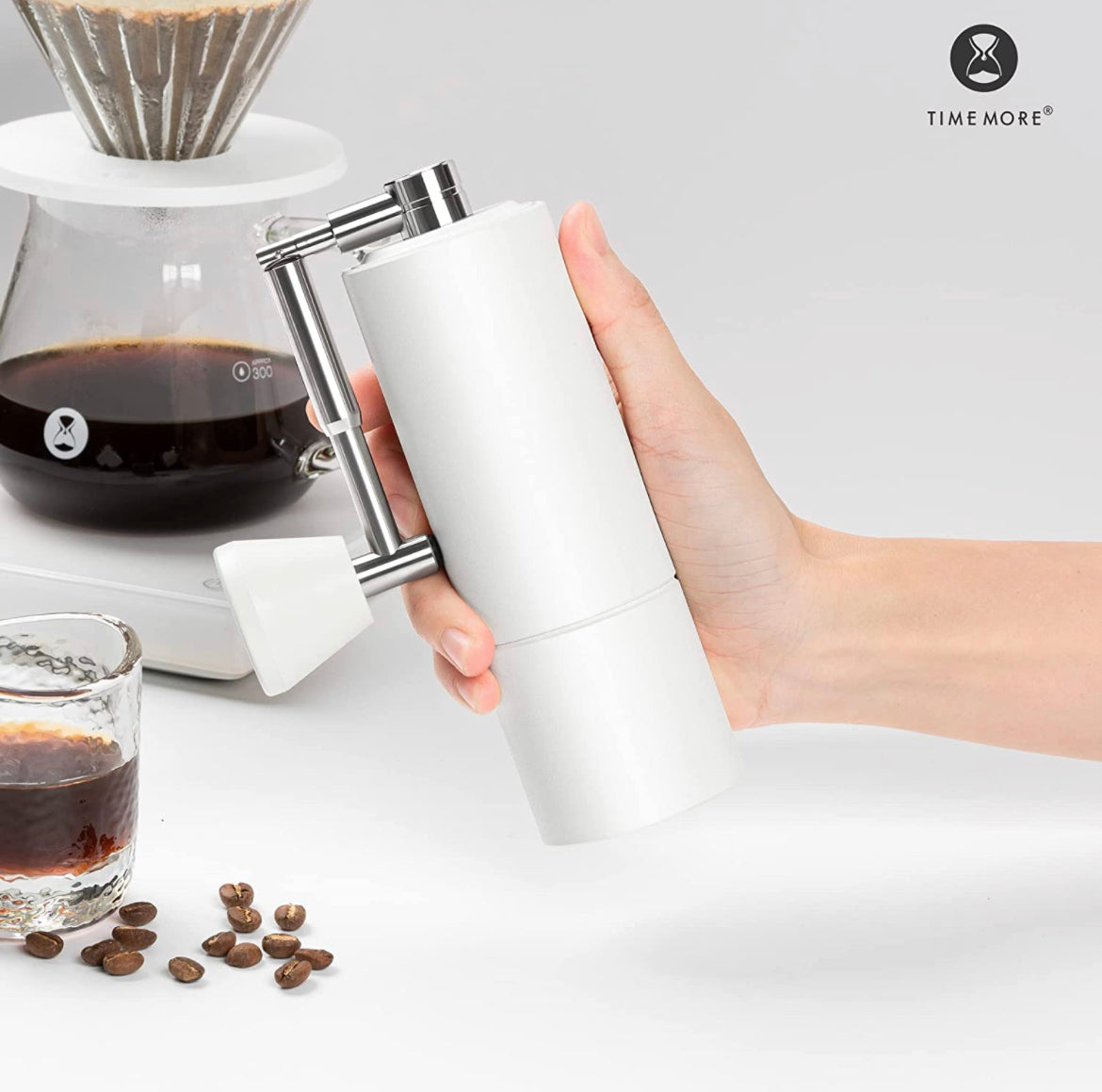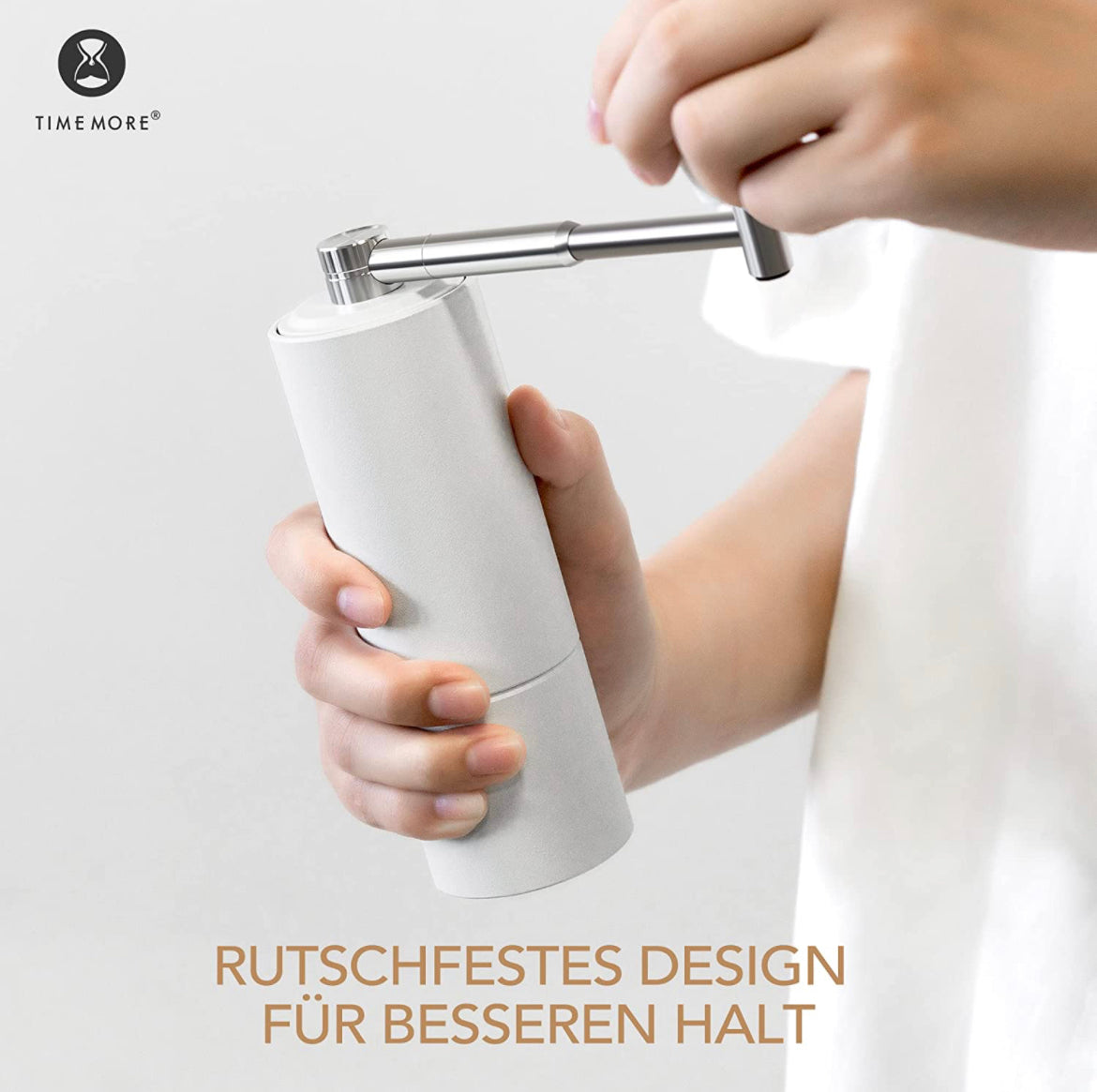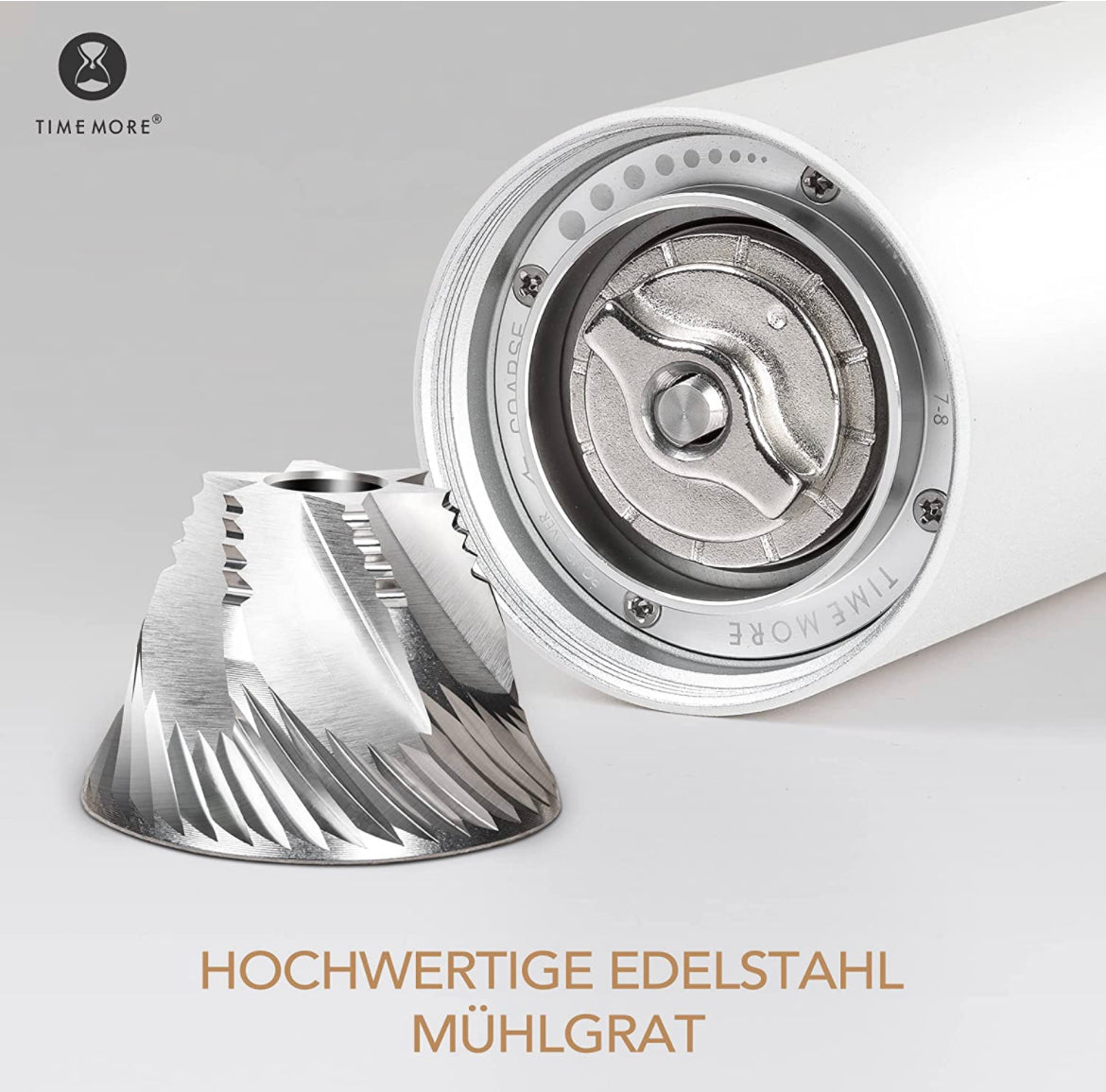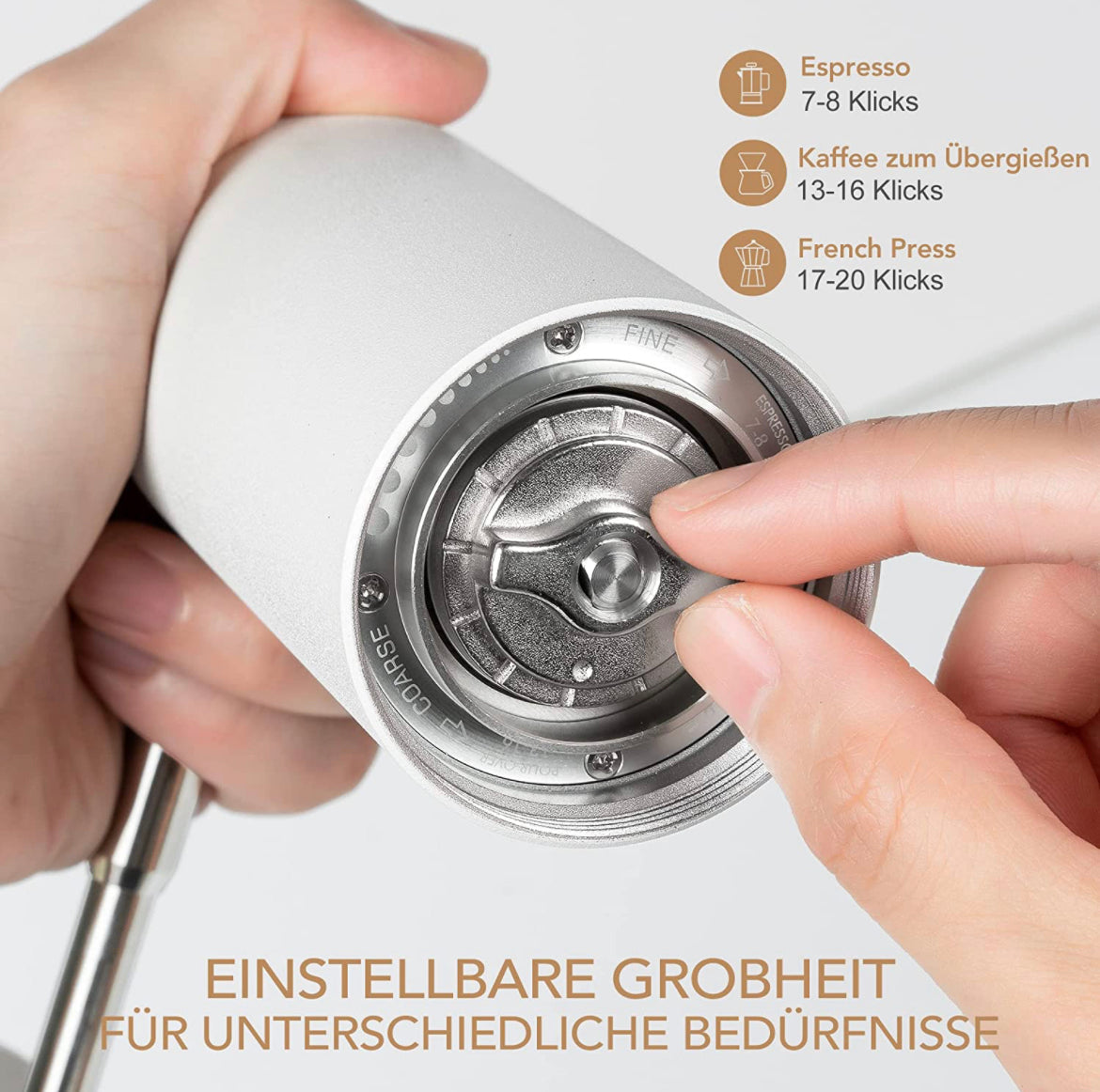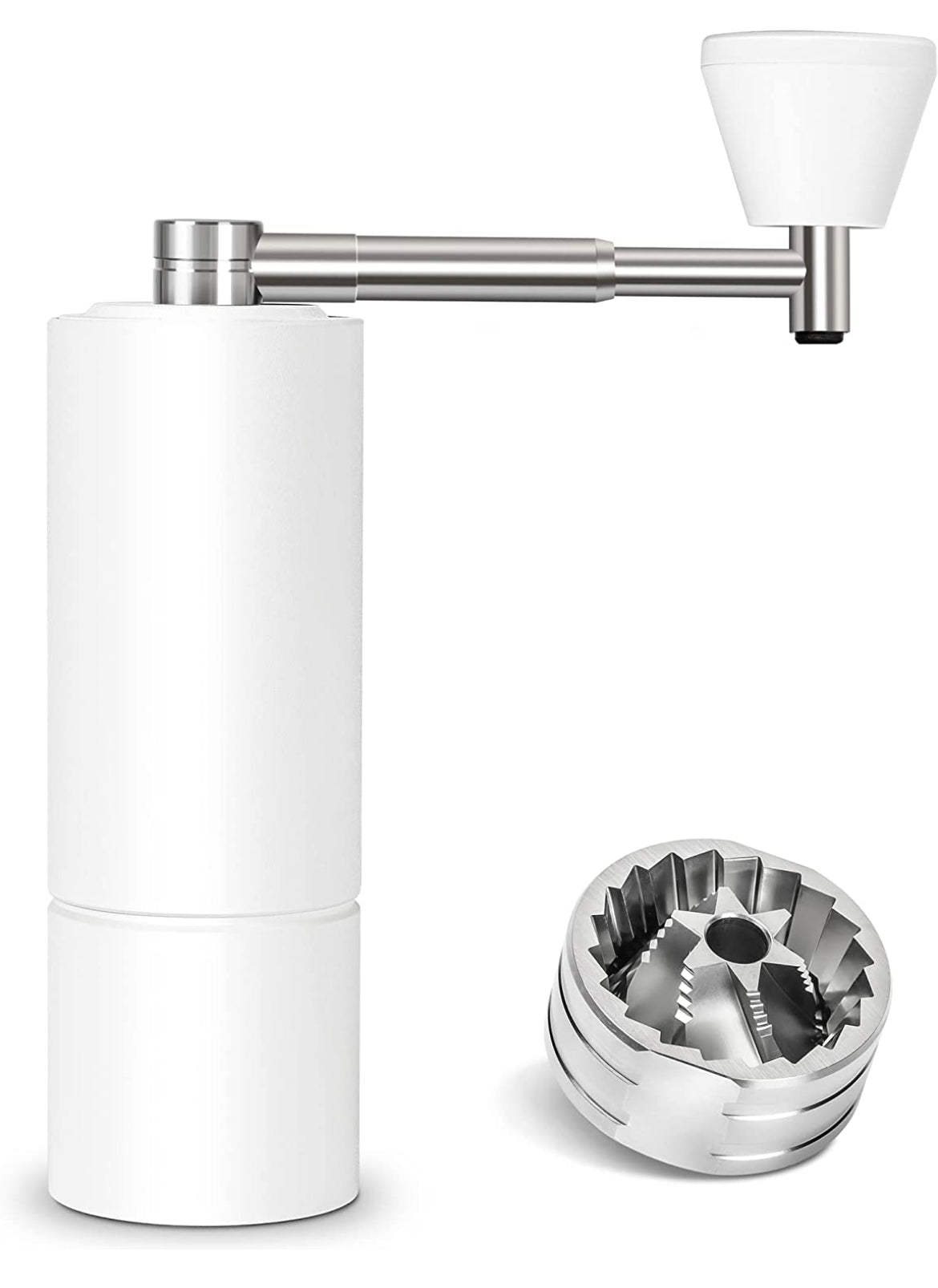 CONSULTATION APPOINTMENT
Individual coffee equipment advice at the Coffee Coaching Club Bern: We will find your perfect setup

It's no secret: the perfect cup of coffee requires the right equipment. Whether it is an espresso machine, a coffee grinder or special barista tools, at the Coffee Coaching Club in Bern we will help you to make your very personal coffee dreams come true. With our individual coffee equipment advice, we respond to your needs in order to find the perfect setup for you.

Our advice starts with listening: What is your favorite coffee? How often do you drink coffee? Do you prefer a quick espresso in the morning or a relaxed cup of filter coffee in the afternoon? All these questions help us to get a picture of your preferences and needs.

Then it's about the equipment: from espresso machines and coffee grinders to various barista tools, we offer a wide range of products. Our experienced consultants can explain the differences and advantages of the individual devices to you and support you in choosing the right equipment. We always take your individual requirements and preferences into account.

But our advice does not end with the sale. If you buy an espresso machine from us, we also offer you a barista course. In this course you will learn how to get the most out of your new machine and how to prepare delicious espresso shots. In this way you can expand your knowledge of coffee and at the same time get an intensive introduction to your new device.

But even after the purchase, we are still there for you. We know that there are always questions and that sometimes the perfect cup of coffee is a journey that requires patience and learning. That's why we continue to support you with words and deeds even after your purchase.

Our goal at the Coffee Coaching Club in Bern is not only to offer you the right equipment, but also to give you the knowledge and skills you need to enjoy your coffee the way you like it best. That's why we always strive to accompany you on your coffee journey, from advice to the cup of coffee in your hand.

Visit us at the Coffee Coaching Club in Bern and experience how our individual coffee equipment advice can make your coffee dreams come true. Because with us everything revolves around you and your coffee.