Kanso Hiku
Regular price
Sale price
CHF 298.95
Unit price
per
Sale
Sold out
The Kanso Hiku - Hand Coffee Grinder Original is an exceptional tool that is invaluable for coffee lovers who value manual control over the grinding process. This Kanso masterpiece combines masterful craftsmanship, superior materials and innovative technology into a coffee grinder that is a real experience.
The Hiku's body is crafted from durable black anodized aluminum, giving it a sleek aesthetic and impressive durability. The degree of grinding is infinitely adjustable, from fine espresso to coarse French press grounds, giving you the freedom to grind any coffee to your taste.
At the heart of the Hiku is a revolutionary grinder design. It uses a seven-blade, conical stainless steel grinder measuring an impressive 41mm - one of the largest in the handmill category. This design ensures consistent particle size and reduces the amount of "fines" (excessively fine particles), resulting in a clearer, cleaner cup of coffee.
The Kanso Hiku Hand Coffee Grinder Original also impresses with its user-friendliness. Its generous grounds container can hold up to 50 grams of coffee and the ergonomically designed handle ensures a comfortable and efficient grinding process. In addition, the mill base is coated with silicone to ensure a stable and non-slip stand during the grinding process.
In summary, the Kanso Hiku Hand Coffee Grinder Original is more than just a coffee grinder. It is an embodiment of the passion for coffee, an instrument that celebrates the beauty and precision of manual grinding. Whether you're an experienced barista or a home coffee lover, the Hiku offers unparalleled quality and control that will turn your coffee break into a moment of pure enjoyment.

Includes 2 silicone straps for better grip and grinder locking.

shares
Questions? Make an appointment for a consultation
View full details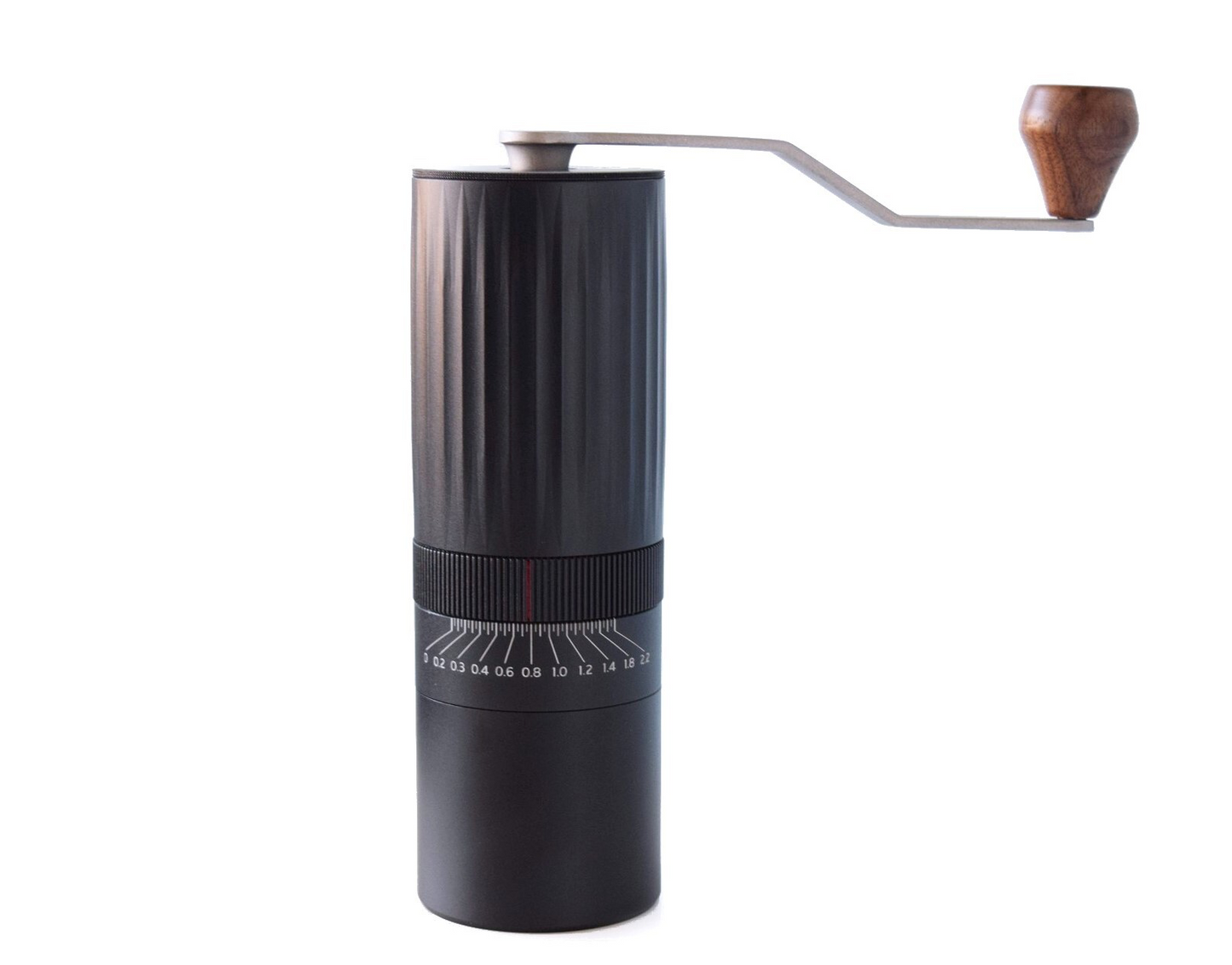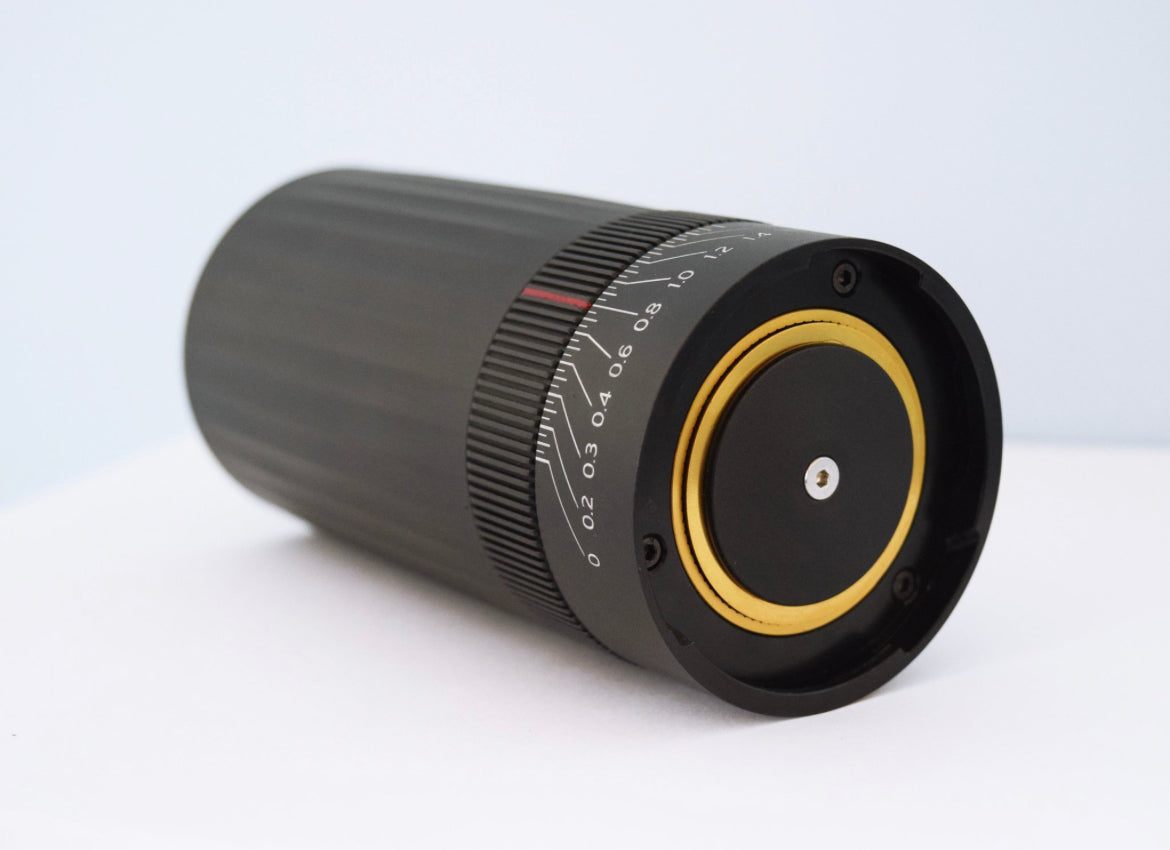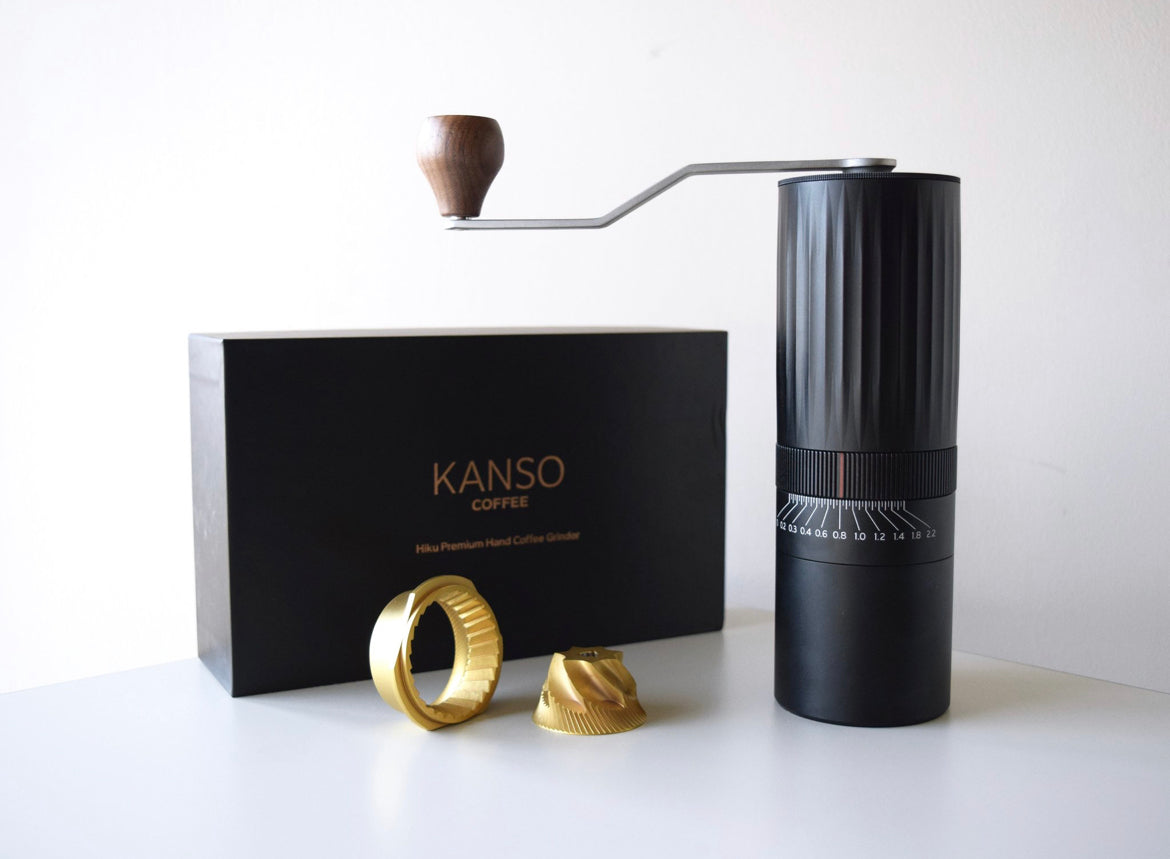 CONSULTATION APPOINTMENT
Individual coffee equipment advice at the Coffee Coaching Club Bern: We will find your perfect setup

It's no secret: the perfect cup of coffee requires the right equipment. Whether it is an espresso machine, a coffee grinder or special barista tools, at the Coffee Coaching Club in Bern we will help you to make your very personal coffee dreams come true. With our individual coffee equipment advice, we respond to your needs in order to find the perfect setup for you.

Our advice starts with listening: What is your favorite coffee? How often do you drink coffee? Do you prefer a quick espresso in the morning or a relaxed cup of filter coffee in the afternoon? All these questions help us to get a picture of your preferences and needs.

Then it's about the equipment: from espresso machines and coffee grinders to various barista tools, we offer a wide range of products. Our experienced consultants can explain the differences and advantages of the individual devices to you and support you in choosing the right equipment. We always take your individual requirements and preferences into account.

But our advice does not end with the sale. If you buy an espresso machine from us, we also offer you a barista course. In this course you will learn how to get the most out of your new machine and how to prepare delicious espresso shots. In this way you can expand your knowledge of coffee and at the same time get an intensive introduction to your new device.

But even after the purchase, we are still there for you. We know that there are always questions and that sometimes the perfect cup of coffee is a journey that requires patience and learning. That's why we continue to support you with words and deeds even after your purchase.

Our goal at the Coffee Coaching Club in Bern is not only to offer you the right equipment, but also to give you the knowledge and skills you need to enjoy your coffee the way you like it best. That's why we always strive to accompany you on your coffee journey, from advice to the cup of coffee in your hand.

Visit us at the Coffee Coaching Club in Bern and experience how our individual coffee equipment advice can make your coffee dreams come true. Because with us everything revolves around you and your coffee.