Normcore
Regular price
Sale price
CHF 49.95
Unit price
per
Sale
Sold out
Normcore Pour Over Coffee Maker features a sleek, handleless profile, elegant and simple to comfortably fit any handle.


Made from hand-blown borosilicate, a lightweight, laboratory-grade glass that imparts no taste or odor to the liquid it contains, and the double-walled construction provides a layer of insulation that's always comfortable to handle, whether you're using hot or cold liquids.
The Normcore Pour Over Coffee Maker is designed for both commercial and home use. Durable enough to withstand everyday use in a coffee shop and simple enough to make barista-quality coffee at home.
Constructed from durable, double-walled, toughened borosilicate glass to maintain temperature yet stay cool while brewing perfect pour-over coffee.
Its flat bottom design accommodates standard basket style coffee filters for better coffee extraction.
The particularities:
Size: L90×W90×H195mm
Capacity: 300ml / 10oz
Material: Heat Resistant Borosilicate Glass / Walnut Wood / Food Grade Silicone.
Removable silicone foot.
Dishwasher safe.
Uses Kalita 185 style filters.
Brews 300ml of coffee.
In the package:
Pour over the coffee maker x 1
PU Leather Round Coasters x 1
Basket filter x 20
EVA travel case x 1
shares
Questions? Make an appointment for a consultation
View full details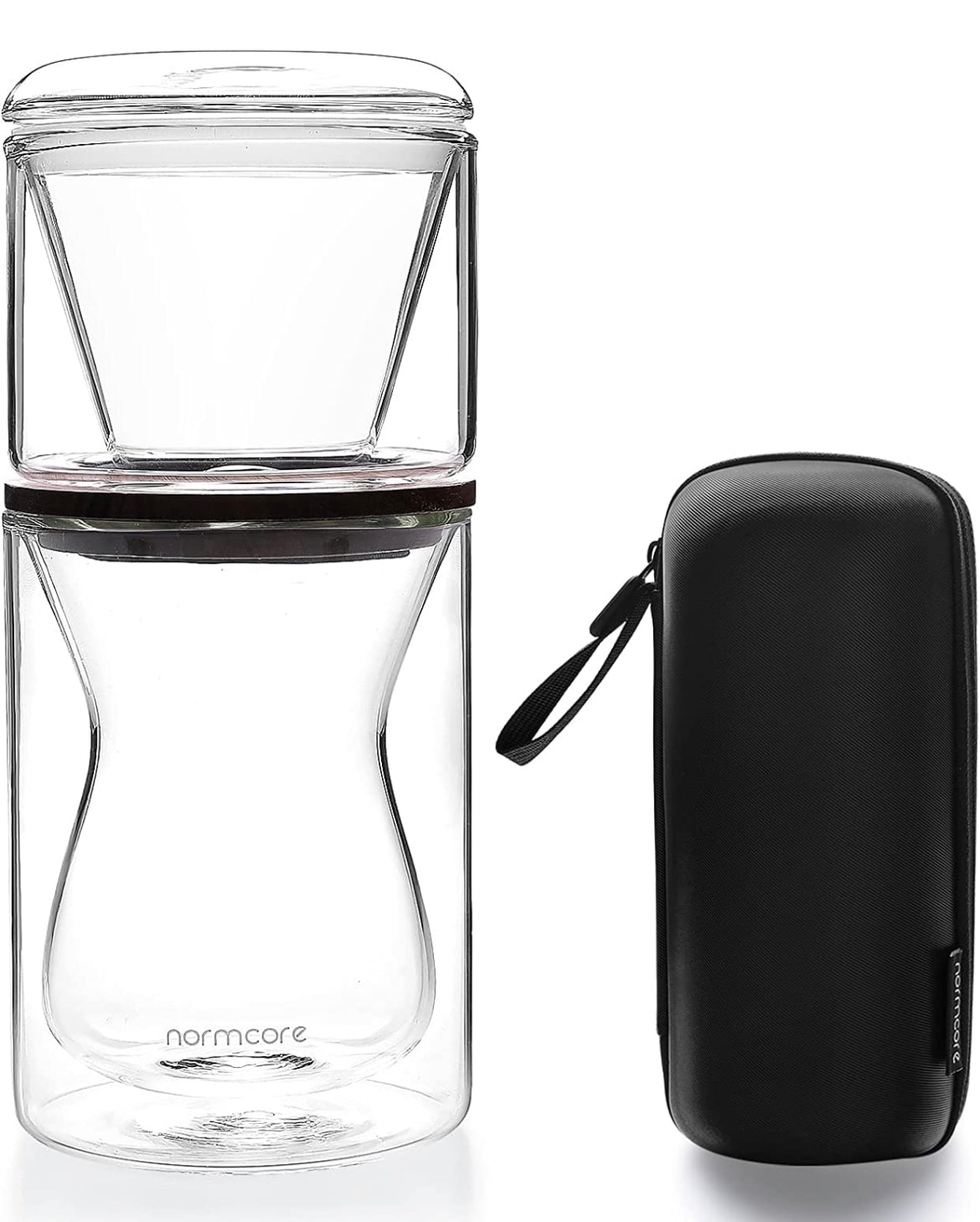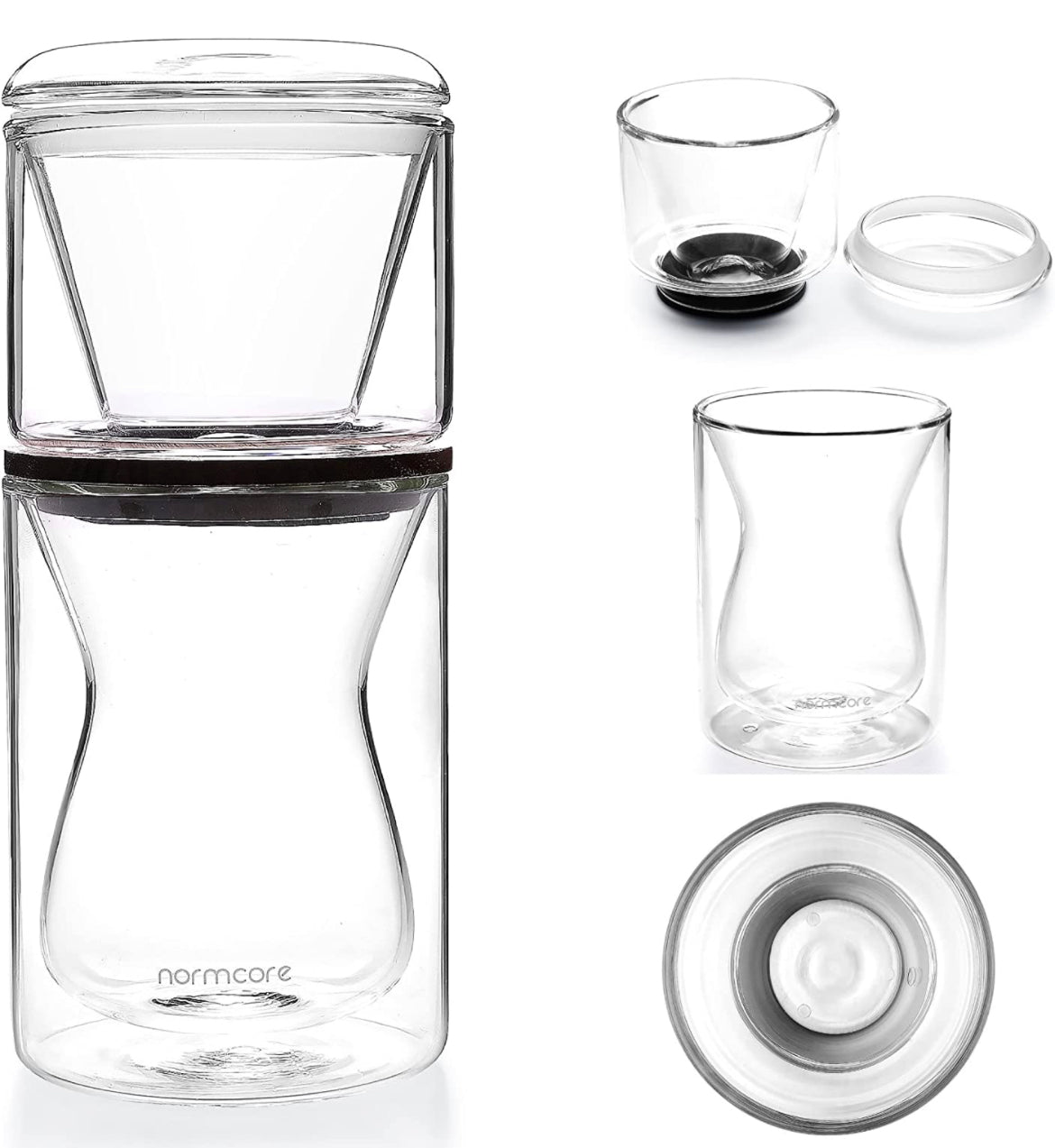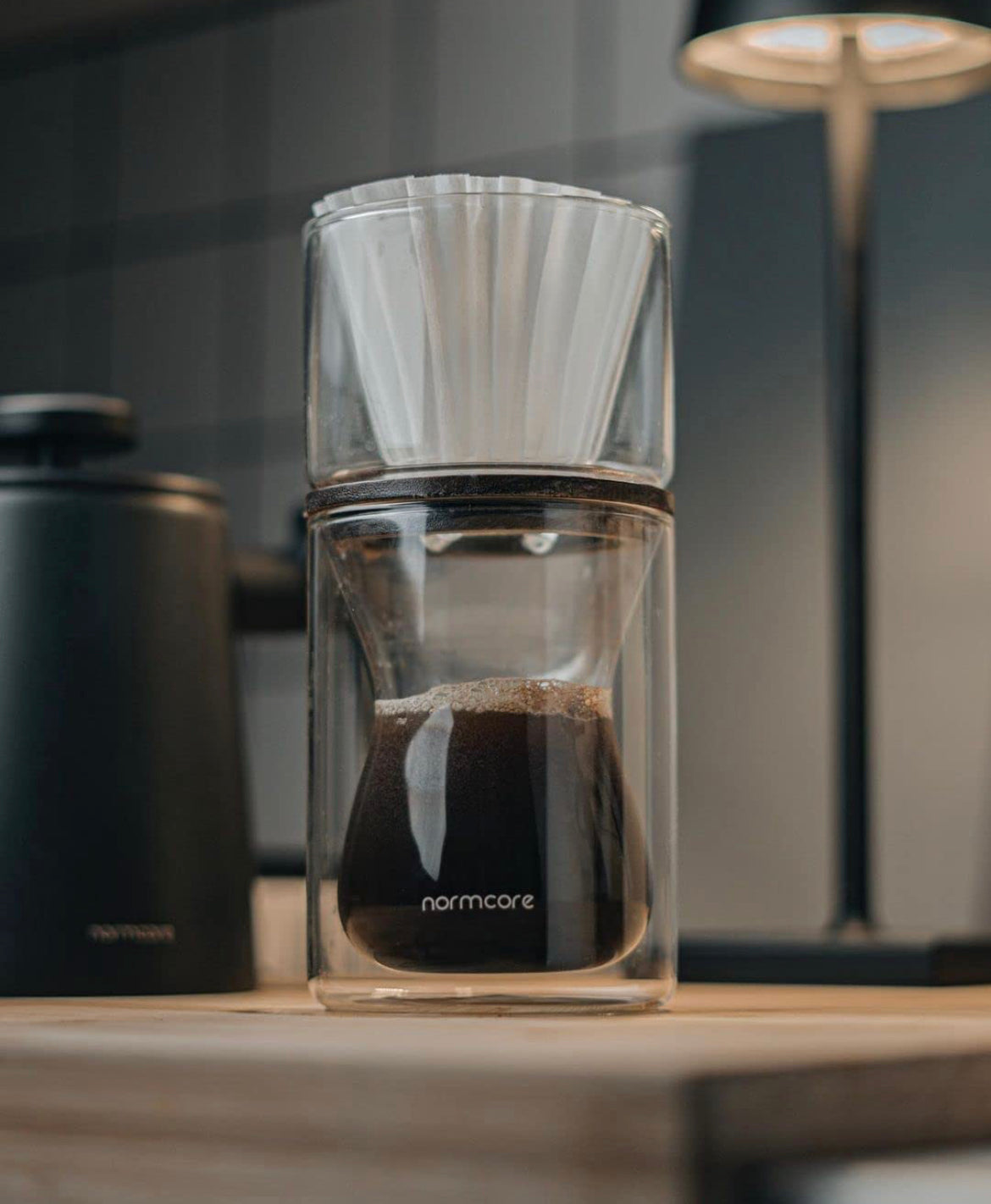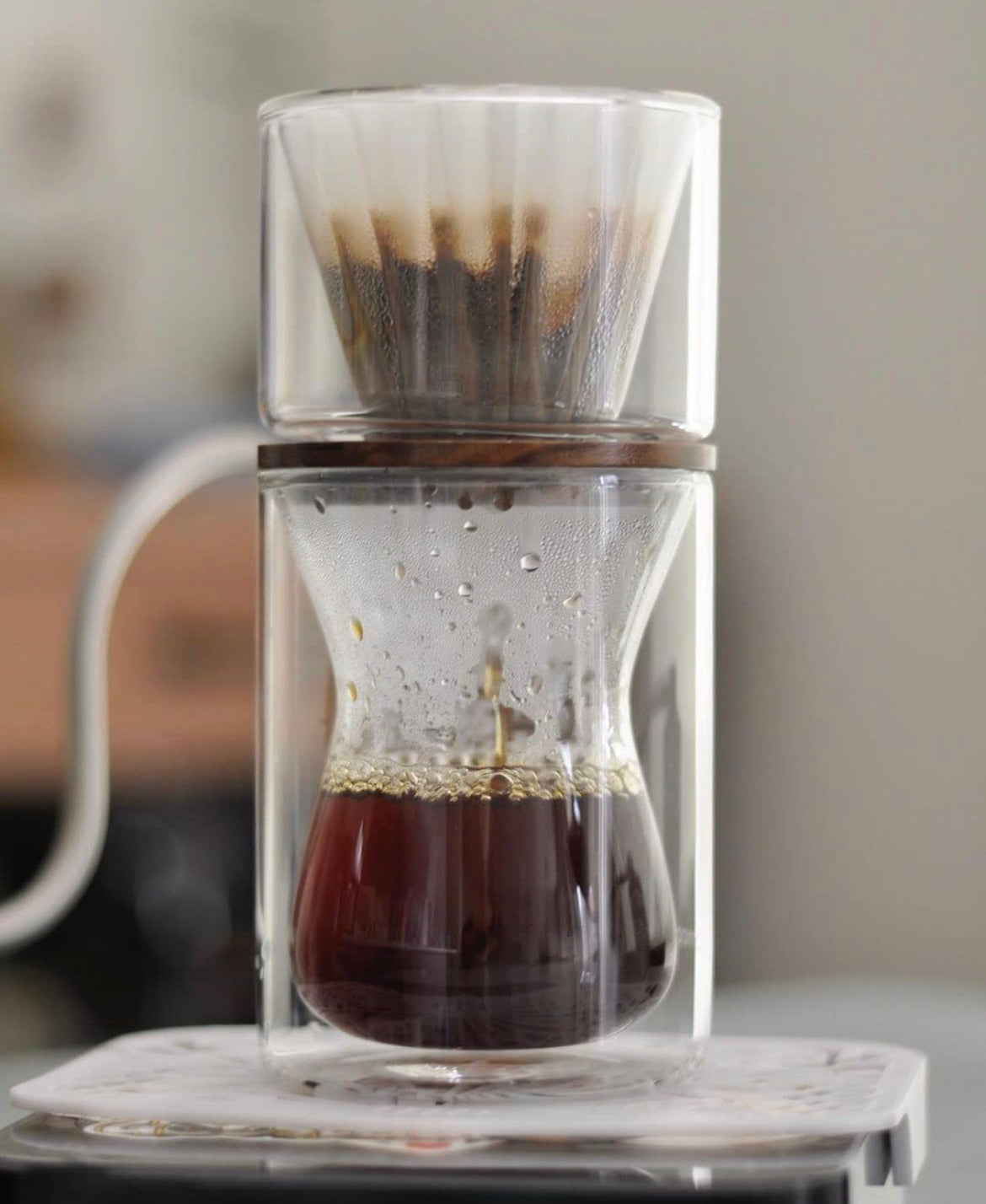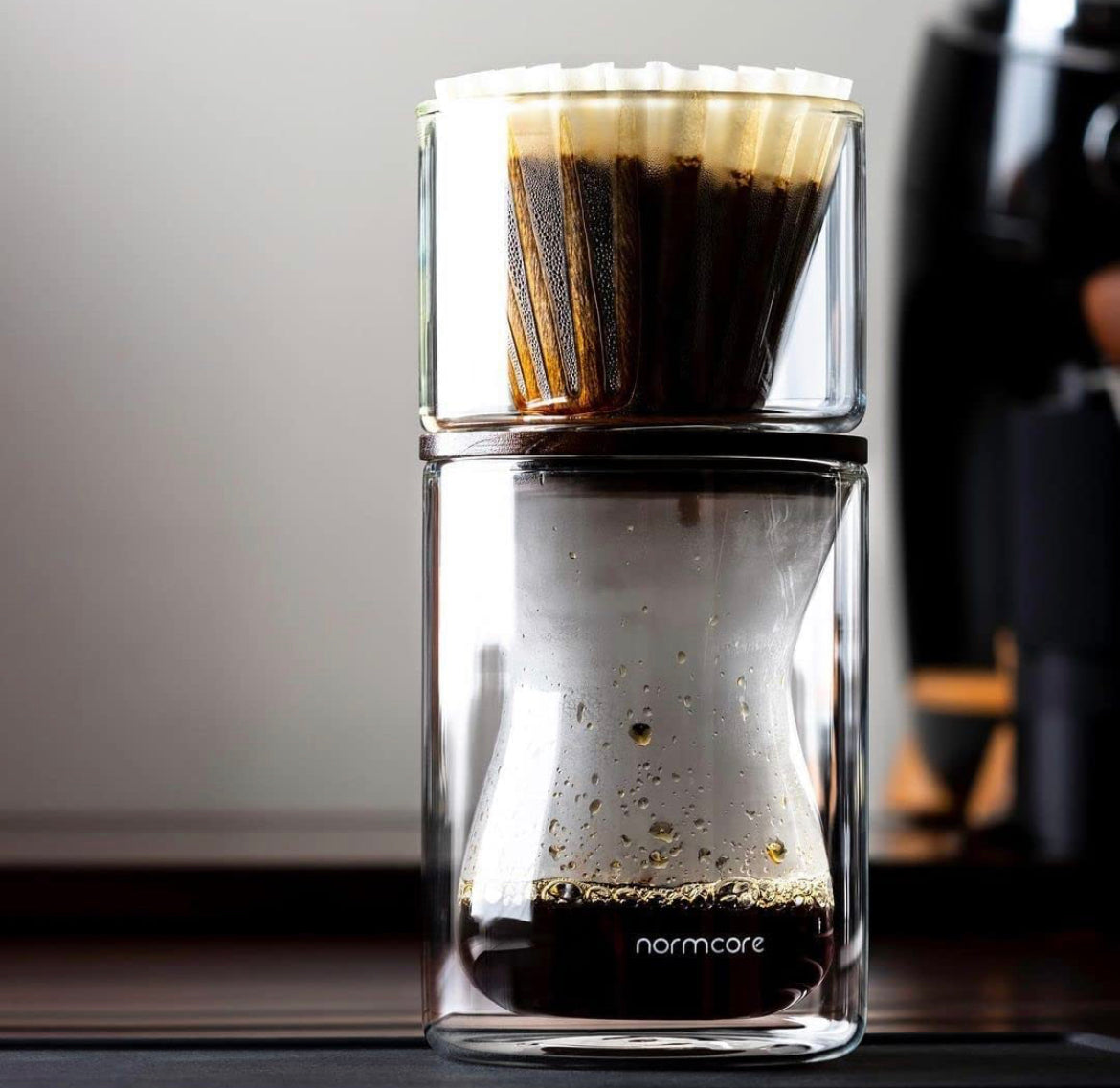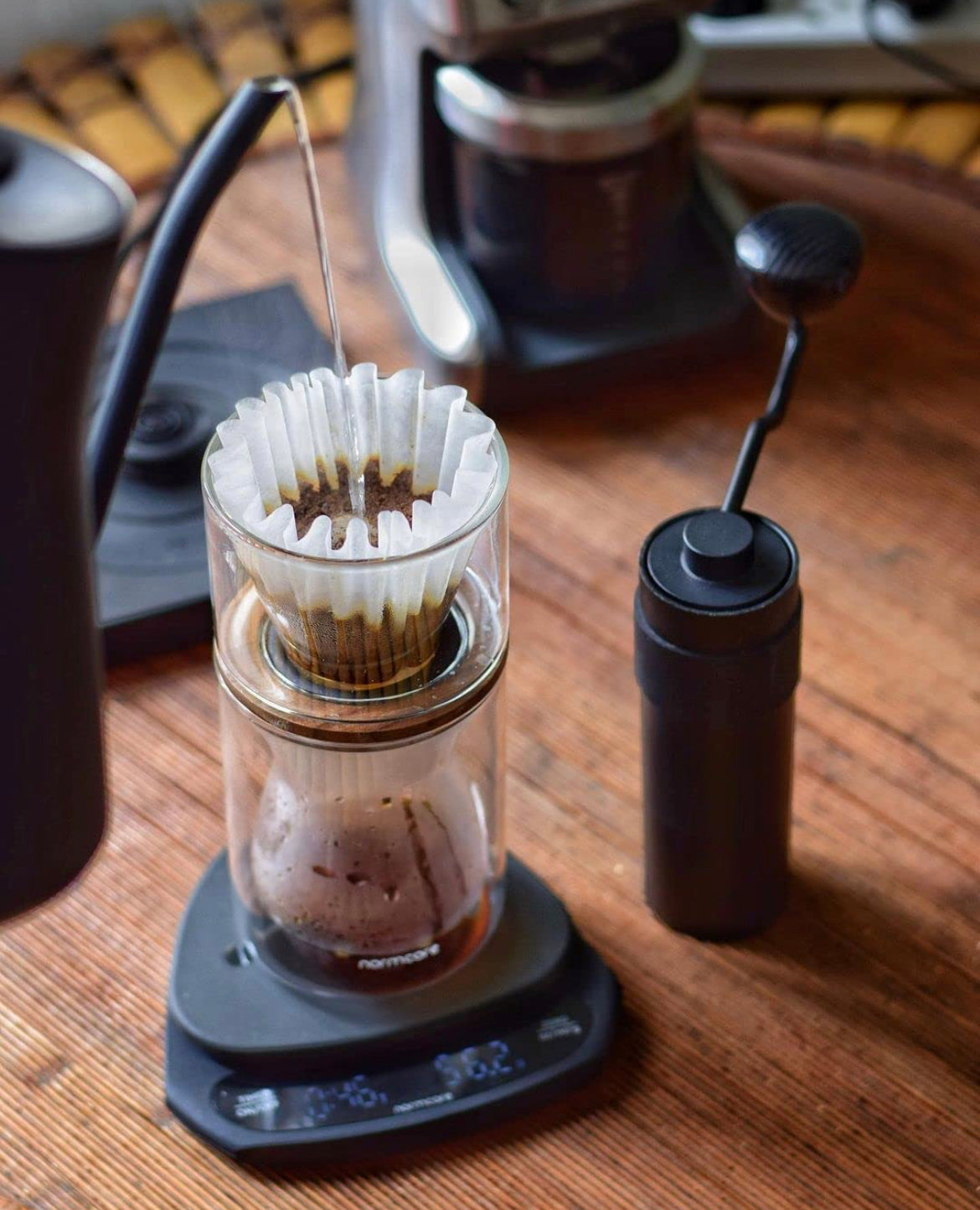 CONSULTATION APPOINTMENT
Individual coffee equipment advice at the Coffee Coaching Club Bern: We will find your perfect setup

It's no secret: the perfect cup of coffee requires the right equipment. Whether it is an espresso machine, a coffee grinder or special barista tools, at the Coffee Coaching Club in Bern we will help you to make your very personal coffee dreams come true. With our individual coffee equipment advice, we respond to your needs in order to find the perfect setup for you.

Our advice starts with listening: What is your favorite coffee? How often do you drink coffee? Do you prefer a quick espresso in the morning or a relaxed cup of filter coffee in the afternoon? All these questions help us to get a picture of your preferences and needs.

Then it's about the equipment: from espresso machines and coffee grinders to various barista tools, we offer a wide range of products. Our experienced consultants can explain the differences and advantages of the individual devices to you and support you in choosing the right equipment. We always take your individual requirements and preferences into account.

But our advice does not end with the sale. If you buy an espresso machine from us, we also offer you a barista course. In this course you will learn how to get the most out of your new machine and how to prepare delicious espresso shots. In this way you can expand your knowledge of coffee and at the same time get an intensive introduction to your new device.

But even after the purchase, we are still there for you. We know that there are always questions and that sometimes the perfect cup of coffee is a journey that requires patience and learning. That's why we continue to support you with words and deeds even after your purchase.

Our goal at the Coffee Coaching Club in Bern is not only to offer you the right equipment, but also to give you the knowledge and skills you need to enjoy your coffee the way you like it best. That's why we always strive to accompany you on your coffee journey, from advice to the cup of coffee in your hand.

Visit us at the Coffee Coaching Club in Bern and experience how our individual coffee equipment advice can make your coffee dreams come true. Because with us everything revolves around you and your coffee.