IMS
Regular price
Sale price
CHF 29.95
Unit price
per
Sale
Sold out
IMS Competition Series insert for 58 mm portafilter, double espresso, 12 - 18 grams. B70 2T H24.5 E by IMS.
Average capacity 12-18 grams (we even use up to 20g in these sieves in our coffee shop)
Edge: Ø 70 mm (B70), Height: 24.5 mm (H24.5),
Inside: Ø 60 mm for Ø 58 - 58.5 mm tampers.

Shape: Cylindrical with a convex underside.
The shape was designed by IMS to get the right balance between the floor and height of the puck in relation to capacity. The cylindrical insert has special rounded corners on the underside. This shape ensures that the entire puck is used. This also makes drying and tapping easier.
Perforation: The exclusive perforation from IMS is patented. Perforated area: Ø 49 mm. Optimized area in relation to the portafilter shape. Number of Holes: 715, Micro Spacing (E). The number and distribution of the holes should compensate for the flow of coffee in relation to the height and shape of the sieve insert and the perforated surface.
Hole Diameter: 0.30mm Shape of the holes: Circular with a conical cross-section. Competition perforation: Recoated and calibrated. Compatibility for some but not all models of: E-61, Faema, La Marzocco, Synesso, Slayer, Nuova Simonelli Victoria Arduino, Rancilio. Astoria Conti, Elektra Commercial, La Pavoni Commercial, Vibiemme, Wega, Ascaso, Bezzera, Brasilia, ECM , Expobar, Fiorenzato, Grimac, Iberital, Rocket, Iberital.
shares
Questions? Make an appointment for a consultation
View full details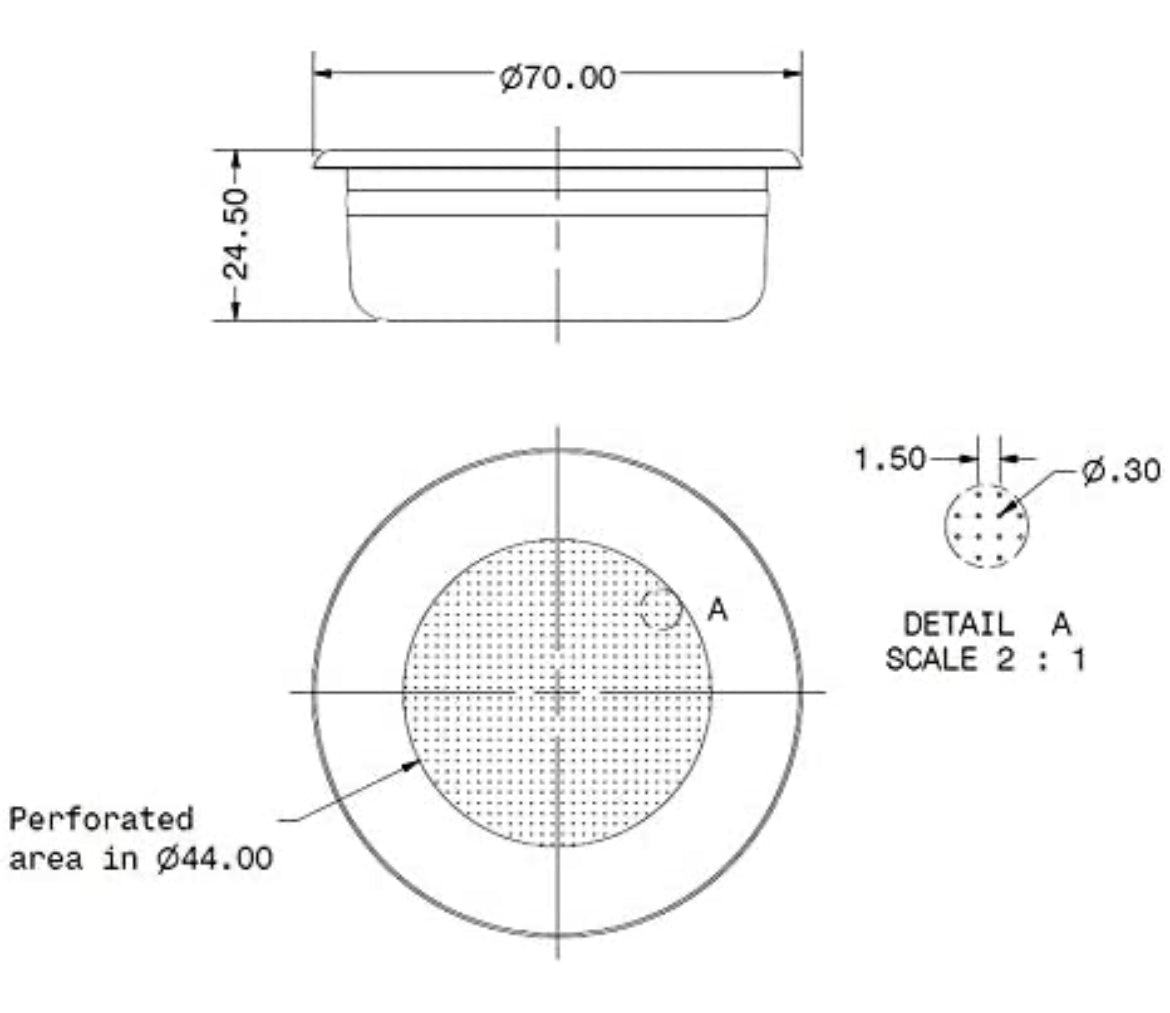 CONSULTATION APPOINTMENT
Individual coffee equipment advice at the Coffee Coaching Club Bern: We will find your perfect setup

It's no secret: the perfect cup of coffee requires the right equipment. Whether it is an espresso machine, a coffee grinder or special barista tools, at the Coffee Coaching Club in Bern we will help you to make your very personal coffee dreams come true. With our individual coffee equipment advice, we respond to your needs in order to find the perfect setup for you.

Our advice starts with listening: What is your favorite coffee? How often do you drink coffee? Do you prefer a quick espresso in the morning or a relaxed cup of filter coffee in the afternoon? All these questions help us to get a picture of your preferences and needs.

Then it's about the equipment: from espresso machines and coffee grinders to various barista tools, we offer a wide range of products. Our experienced consultants can explain the differences and advantages of the individual devices to you and support you in choosing the right equipment. We always take your individual requirements and preferences into account.

But our advice does not end with the sale. If you buy an espresso machine from us, we also offer you a barista course. In this course you will learn how to get the most out of your new machine and how to prepare delicious espresso shots. In this way you can expand your knowledge of coffee and at the same time get an intensive introduction to your new device.

But even after the purchase, we are still there for you. We know that there are always questions and that sometimes the perfect cup of coffee is a journey that requires patience and learning. That's why we continue to support you with words and deeds even after your purchase.

Our goal at the Coffee Coaching Club in Bern is not only to offer you the right equipment, but also to give you the knowledge and skills you need to enjoy your coffee the way you like it best. That's why we always strive to accompany you on your coffee journey, from advice to the cup of coffee in your hand.

Visit us at the Coffee Coaching Club in Bern and experience how our individual coffee equipment advice can make your coffee dreams come true. Because with us everything revolves around you and your coffee.