Bezzera
Regular price
CHF 2,059.95
Regular price
CHF 2,098.00
Sale price
CHF 2,059.95
Unit price
per
Sale
Sold out
Bezzera ARIA TOP PID, closed stainless steel housing

Coffee Coaching Club Bonus: when you buy a Bezzera, you get a free barista workshop (German or English) at our Coffee Coaching Club in Bern. As chemists and flavor developers, we look at coffee and coffee preparation from a refreshingly new perspective. This will help you get your espresso right away at home.
In addition, you will always receive support and a Swiss guarantee after the purchase.
Rotary pump for better espresso taste and smooth operation

Operation via water tank or fixed water connection possible

PID / Digital Temperature Control

shot timer

E61 brew group

Toggle taps black

Professional steam nozzle for perfect milk froth

1-piece portafilter with 1-piece sieve, black handle

2-piece portafilter with 2-piece sieve, black handle
All- rounder - Handmade in Milan
The Bezzera ARIA is a classic two-circuit machine with the legendary Faema E61 brewing group. The high-quality case is made of stainless steel and, like all Bezzera components, is proudly handcrafted in Milan. Thanks to the robust components and the good handling, the ARIA promises daily barista pleasure.

Small machine with all the technical finesse
Bezzera has once again found a fine solution: a small, compact housing and yet a powerful rotary pump, you won't find that anywhere else. The rotary pumps are significantly quieter and create an even better result in the cup thanks to optimal pressure build-up. With this the espresso lover tickles the full potential of his roasts and blends. Thanks to the proven Faema E-61 brew group, the Aria has excellent temperature stability and makes it possible to create easily reproducible results. An absolute classic with a new housing design.

PID and shot timer guarantee the perfect espresso shot
Select the perfect temperature for each roast and then conveniently perfect the espresso draw using the shot timer.

Dual circuit rotary pump fixed water and tank Manuel with shot timer with PID copper boiler
| | |
| --- | --- |
| design type | dual circuit |
| pump type | rotary pump |
| fixed water / tank | Fixed water and tank |
| portioning | Manuel with shot timer |
| PID controllers | with PID |
| Boiler mat. | copper cauldron |
shares
Questions? Make an appointment for a consultation
View full details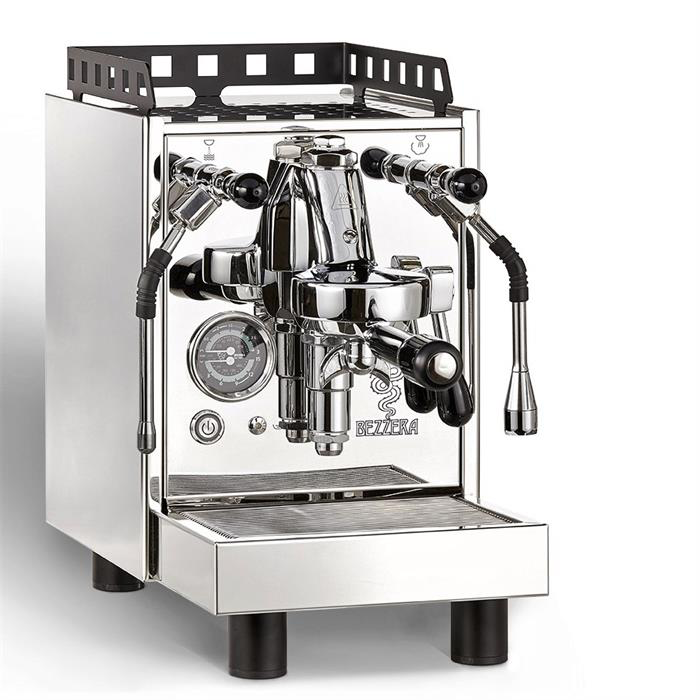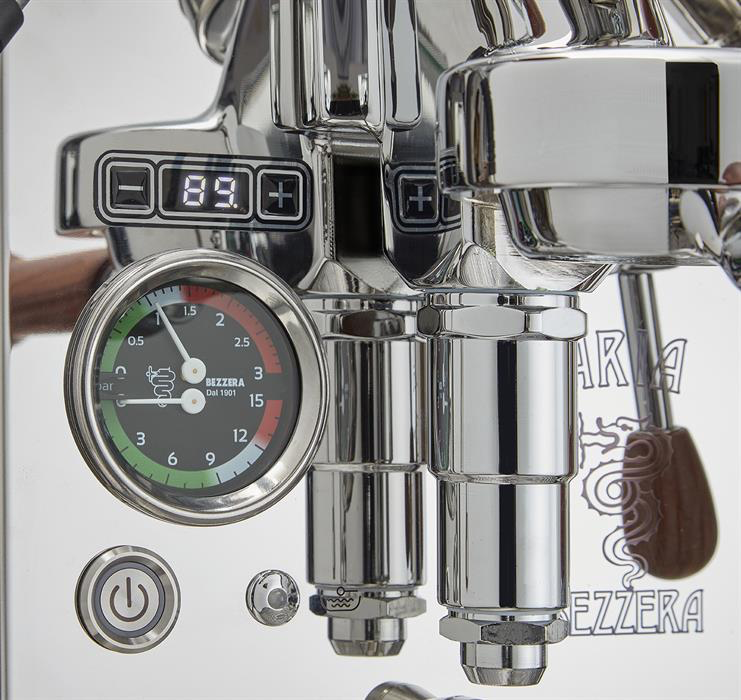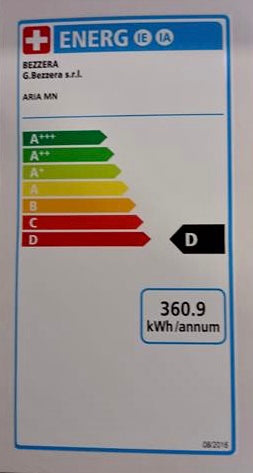 CONSULTATION APPOINTMENT
Individual coffee equipment advice at the Coffee Coaching Club Bern: We will find your perfect setup

It's no secret: the perfect cup of coffee requires the right equipment. Whether it is an espresso machine, a coffee grinder or special barista tools, at the Coffee Coaching Club in Bern we will help you to make your very personal coffee dreams come true. With our individual coffee equipment advice, we respond to your needs in order to find the perfect setup for you.

Our advice starts with listening: What is your favorite coffee? How often do you drink coffee? Do you prefer a quick espresso in the morning or a relaxed cup of filter coffee in the afternoon? All these questions help us to get a picture of your preferences and needs.

Then it's about the equipment: from espresso machines and coffee grinders to various barista tools, we offer a wide range of products. Our experienced consultants can explain the differences and advantages of the individual devices to you and support you in choosing the right equipment. We always take your individual requirements and preferences into account.

But our advice does not end with the sale. If you buy an espresso machine from us, we also offer you a barista course. In this course you will learn how to get the most out of your new machine and how to prepare delicious espresso shots. In this way you can expand your knowledge of coffee and at the same time get an intensive introduction to your new device.

But even after the purchase, we are still there for you. We know that there are always questions and that sometimes the perfect cup of coffee is a journey that requires patience and learning. That's why we continue to support you with words and deeds even after your purchase.

Our goal at the Coffee Coaching Club in Bern is not only to offer you the right equipment, but also to give you the knowledge and skills you need to enjoy your coffee the way you like it best. That's why we always strive to accompany you on your coffee journey, from advice to the cup of coffee in your hand.

Visit us at the Coffee Coaching Club in Bern and experience how our individual coffee equipment advice can make your coffee dreams come true. Because with us everything revolves around you and your coffee.