Profitec
Regular price
CHF 2,449.95
Regular price
Sale price
CHF 2,449.95
Unit price
per
Sale
Sold out
Coffee Coaching Club Bonus: when you buy an ECM, you get a free barista workshop (German or English) at our Coffee Coaching Club in Bern. As chemists and flavor developers, we look at coffee and coffee preparation from a refreshingly new perspective. This will help you get your espresso right away at home.
In addition, you will always receive support and a Swiss guarantee after the purchase.
The PRO 600 QS is a dual-boiler espresso machine with a PID display, which can optionally also be used as a single-circuit machine. The temperatures in both boilers can be set individually using the PID controller. The high-quality stainless steel housing with colored side elements and the strikingly shaped steam and hot water lances give the PRO 600 a particularly extravagant look.

Technical specifications
- Dual boiler (can optionally be used as a single circuit)
- E61 brew group with stainless steel bell
- PID display for setting the temperature of both boilers, independently adjustable
- PID display to show the processing time in seconds
- Manually adjustable brewing pressure
- Programmable ECO mode
- Reminder function for brew group cleaning
- Professional tilt valves
- Vibration pump
- Water tank with 2.8 l volume and water tank adapter
- Automatic shut-off in case of lack of water
- Stainless steel coffee kettle with a volume of 0.75 l
- Stainless steel steam/hot water boiler with a volume of 1 liter
- Boiler insulation
- Boiler and pump pressure gauges
- Stainless steel heaters with 2 x 1000 W
- Removable cup tray
- Weight 24kg
- Dimensions (W x D x H):
305 x 450 x 395 mm without portafilter
305 x 555 x 395 mm with portafilter

SCOPE OF DELIVERY
1 portafilter with a spout
1 filter holder with two spouts
1 single cup strainer
1 two-cup strainer
1 blind screen
1 cleaning brush
1 instruction manual
shares
Questions? Make an appointment for a consultation
View full details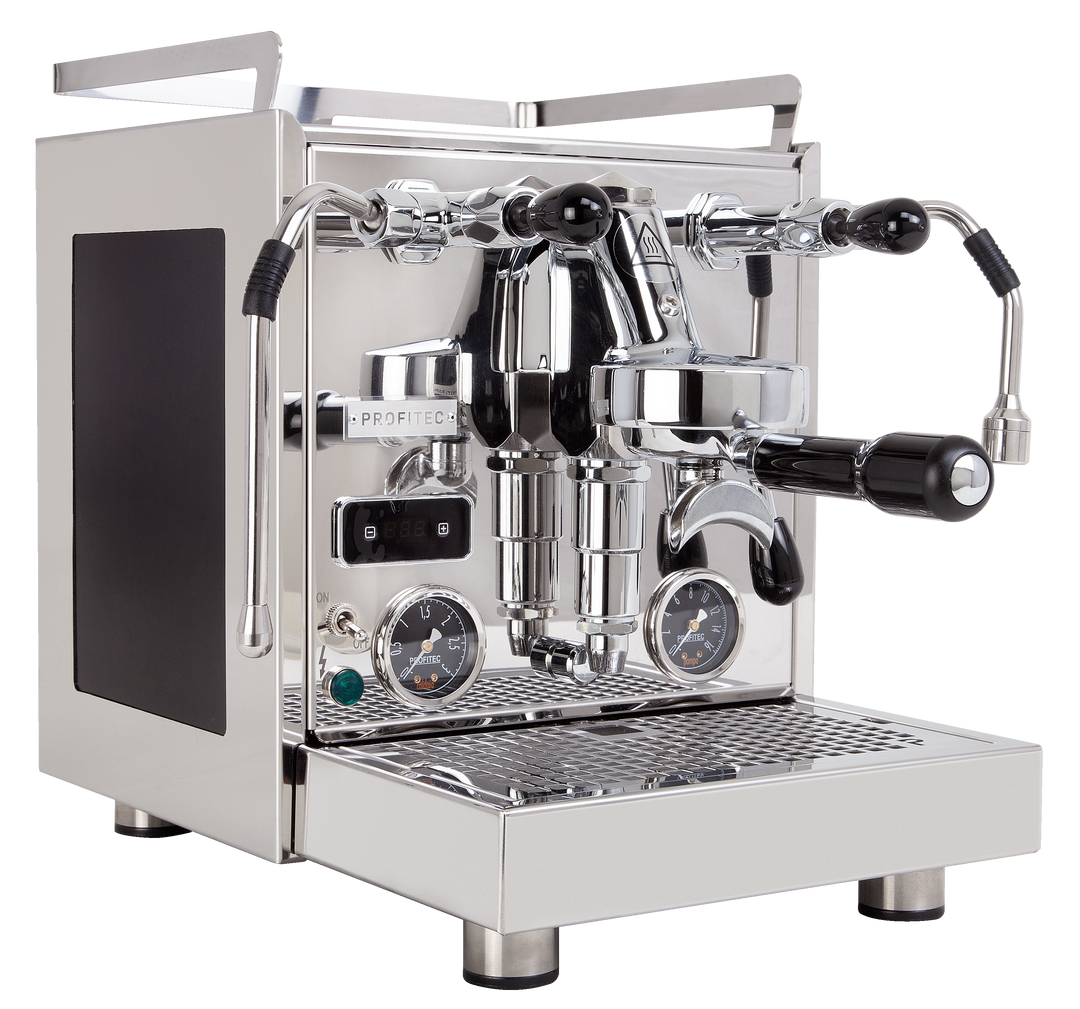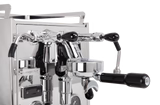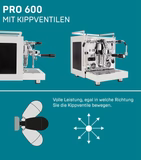 CONSULTATION APPOINTMENT
Individual coffee equipment advice at the Coffee Coaching Club Bern: We will find your perfect setup

It's no secret: the perfect cup of coffee requires the right equipment. Whether it is an espresso machine, a coffee grinder or special barista tools, at the Coffee Coaching Club in Bern we will help you to make your very personal coffee dreams come true. With our individual coffee equipment advice, we respond to your needs in order to find the perfect setup for you.

Our advice starts with listening: What is your favorite coffee? How often do you drink coffee? Do you prefer a quick espresso in the morning or a relaxed cup of filter coffee in the afternoon? All these questions help us to get a picture of your preferences and needs.

Then it's about the equipment: from espresso machines and coffee grinders to various barista tools, we offer a wide range of products. Our experienced consultants can explain the differences and advantages of the individual devices to you and support you in choosing the right equipment. We always take your individual requirements and preferences into account.

But our advice does not end with the sale. If you buy an espresso machine from us, we also offer you a barista course. In this course you will learn how to get the most out of your new machine and how to prepare delicious espresso shots. In this way you can expand your knowledge of coffee and at the same time get an intensive introduction to your new device.

But even after the purchase, we are still there for you. We know that there are always questions and that sometimes the perfect cup of coffee is a journey that requires patience and learning. That's why we continue to support you with words and deeds even after your purchase.

Our goal at the Coffee Coaching Club in Bern is not only to offer you the right equipment, but also to give you the knowledge and skills you need to enjoy your coffee the way you like it best. That's why we always strive to accompany you on your coffee journey, from advice to the cup of coffee in your hand.

Visit us at the Coffee Coaching Club in Bern and experience how our individual coffee equipment advice can make your coffee dreams come true. Because with us everything revolves around you and your coffee.